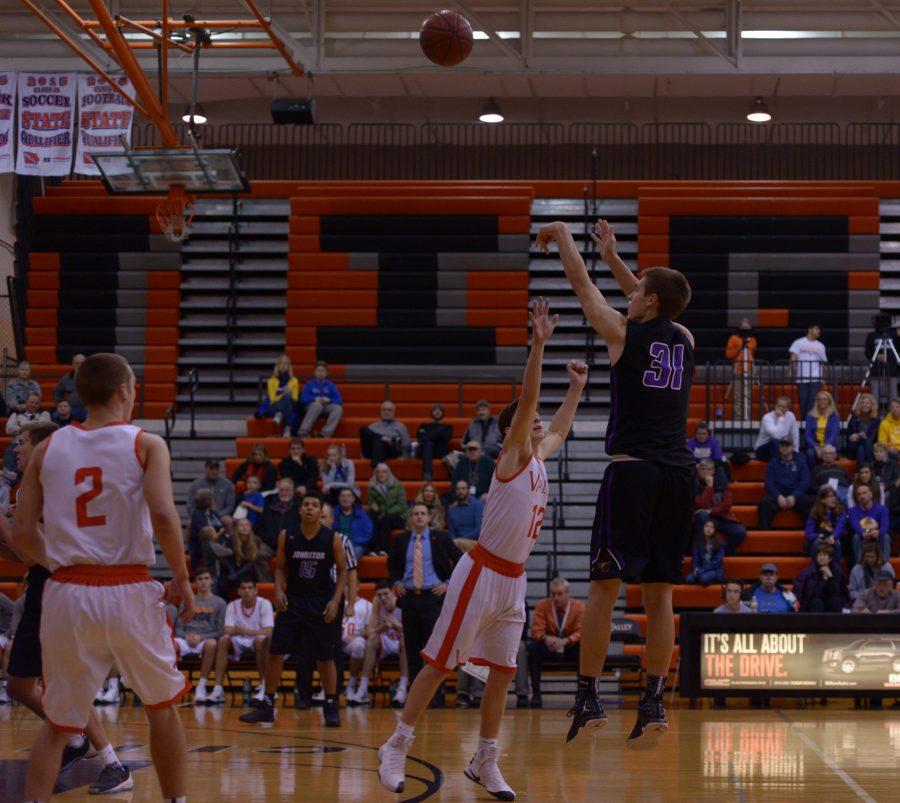 Ben Lunn
The girls' and boys' basketball teams played state powerhouse West Des Moines Valley Tuesday, Dec. 6. Both games were extremely close at halftime, with the girls up by 4, and the boys down by 2.
However, the beginning of the 3rd quarter was a turning point for both games. The girls went on a 19-4 run, lead by a swarm of 3-pointers shot by guards Paige Sieren '17 and Jennah Johnson '18. This incredible performance largely put the game away, and the girls won by 20 points. The team is 4-0, and on pace for a fantastic run in the state tournament.
On the other hand, the boys' team played well in the first half of the game, scoring 24 points to Valley's 26. However, in the second half of the game, the boys scored a meek 11 points, compared to Valley's 35, with the final score of the game being 35-61. The boys' team shows flashes of fantastic talent, and will be able to overcome a rough 1-2 start.