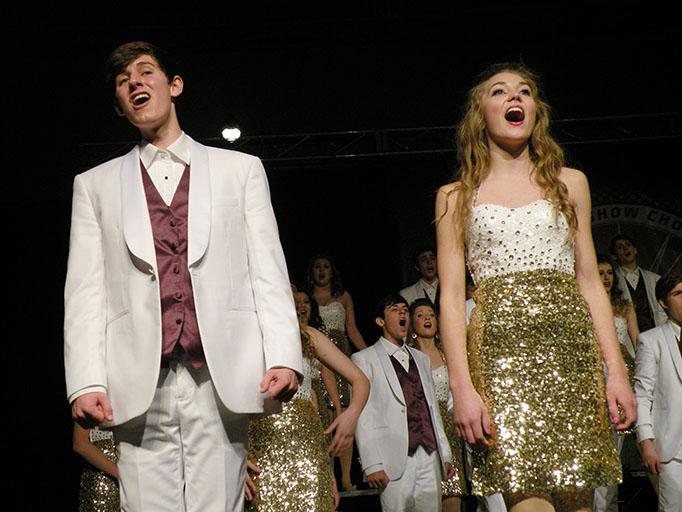 Molly Hauser
The annual show choir invitational Showzam! celebrated the 20 year anniversary Jan. 22-23 bringing more than 30 choirs to participate in the event.
Friday night began by hosting all middle school show choirs with groups ranging from grades 6-9. At the end of the night Urbandale's middle school show choir, Pizzazz took home the trophy.
The show started again Jan. 23 with the high school show choirs. The day included performances by eight prep choirs, 10 mixed group choirs and four women's choirs. Ankeny Centennial high school's choir, Spectrum, took home the title of grand champion. Waukee high school's choir, Millennium, took home second place and Ankeny high school's choir, Visual Adrenaline, took home third place.
Johnston choirs performed on both Friday night and during the day Saturday as exhibition choirs, meaning they did not compete.