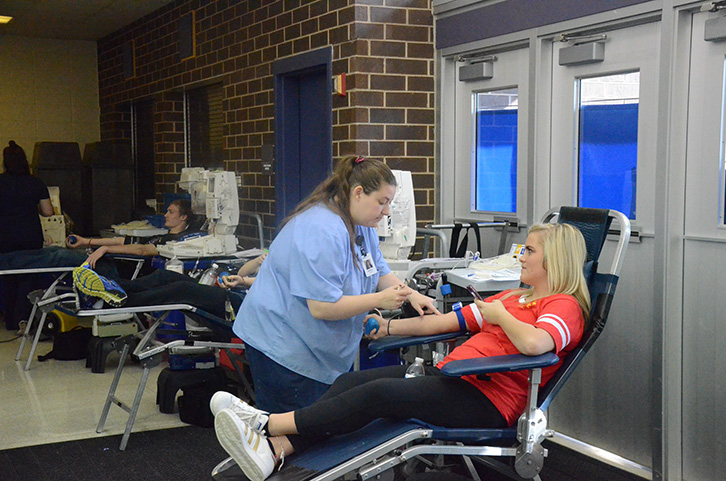 Mackenzie Beck
Student council brought in LifeServe so students could donate blood April 12. In order to donate blood students had to be at least 16 years old and weigh 120 pounds. If it was their first time donating, those who were 16 or 17 years old had to have a parents signed permission slip.
Students received free breakfast items such as fruits and juice. Around 120 students signed up to donate .
As of April 12, LifeServe has a critical need for O negative and B negative blood types, meaning they have less than a two-day supply. They have an urgent need for O positive blood donations, meaning they have a two to three day supply.