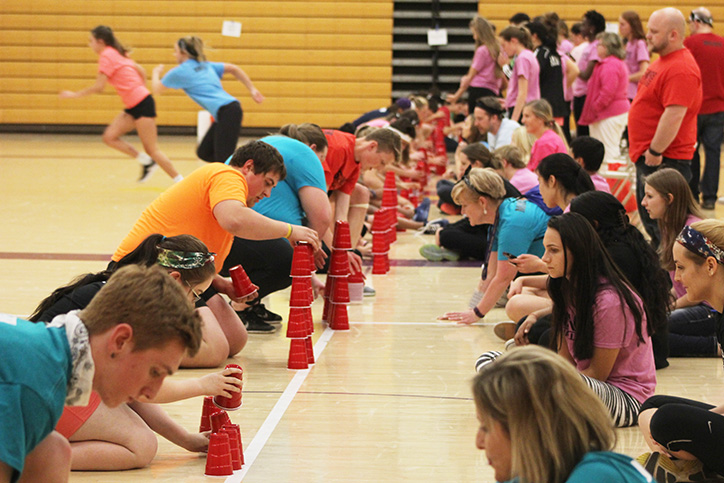 Kitarrah Mangra-Dutcher
The large gym was full of shouts and laughter as senior challenge took place May 3. Senior Challenge is an opportunity for seniors to participate in nine Minute to Win it style games. There were 24 teams of 12 seniors, including a teacher sponsor. The navy team, sponsored by teacher Michael Sciurba, were the winners of the competition.
Senior Challenge is put on by Student Council, with Kylie Dishman '18 as the head of the committee. "It's suppose to be a fun thing right before prom and it's nice because if you didn't get into Rock Around the Clock and you're a senior, this is like a second chance," Dishman said. 
All proceeds raised from senior challenge go towards the senior leadership scholarship.