18th annual Green Days celebration connects the high school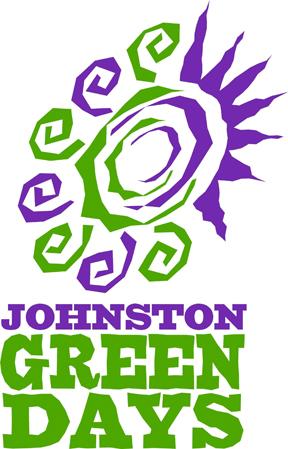 When the annual Johnston Green Days celebration was started in 1996, it focused on the town's agricultural and horticultural tradition, but now the event is a leading summer festival for Iowa.
The celebration kicks off Thursday, June 18, where the activities include the seventh annual rib tasting which takes place from 5 p.m to 8 p.m, then a showing of Big Hero 6, an animated superhero comedy film, in the library at 6 p.m and finally the Light the Night for Sight walk, which starts at 7:30 p.m. The carnival also takes place throughout the weekend, starting at 6 p.m on Thursday and continuing until the end of the day Sunday, weather permitting.
The events Friday, June 19 include the 5K for Karen Coaldrake at 7 p.m and the classic car show which will span from 6 p.m to 9 p.m. The car show results will be announced as the show wraps up, at around 8:30 p.m. There is also a live feature band, Final Mix, performing from 8 p.m to midnight.
Saturday includes a special connection to the high school, as junior Grant Ganzer performs at 6 p.m on the big stage outside of the public library. Ganzer performed on NBC's "The Voice" in 2014. His performance will include himself as the lead singer and a band accompanying him. "[My performance] will be an awesome showcase of the work that my band and I have done to put together all of my original music," Ganzer said.
Saturday, June 20 is the longest day of the festival and includes events such as the parade along Pioneer Parkway at 10 a.m, the Bill Riley Talent Search at 3:30 p.m and the second annual bags tournament at 4 p.m. There are two music acts to follow Ganzer's performance, including James Blehn and Bonne Finken & the Collective.
"We would like to get the word out to students on the live music planned for the weekend, especially since this year one of the performers is Grant Ganzer," said Darlys Purdy, Green Days Chair.
The carnival continuing until the end of the day June 21 ends the weekend festival. There is a special deal for the carnival on both Thursday and Sunday, with unlimited rides being provided when a $20 wristband is purchased. Food vendors will also be on site all weekend to provide dinner and snacks.
Overall, there are activities spanning all weekend long which are aimed to entertain the entire family. To get more information, go to http://www.johnstongreendays.org.