Addict With A Pen
Bringing back an oldie from 2009 off of Twenty One Pilots' first album "twenty | one | pilots", "Addict With A Pen" is a solid demonstration of the duos personal style that lead them to their successful music career. Honestly before listening to Twenty One Pilots I'd never been into that much electronic nor rap-like music in anyway, but their indie alternative twist drug me over to the other side. The pair's heavy lyrics are an outlier compared to other artists, the pointless pop songs and one lyric EDM songs that eventually lose their flair, which is why this track along with their many others on the album are a breath of fresh air. Though the song is four minutes long, vocalist Tyler Joseph's uniquely eery, raspy voice mixed with the little electronic/drum instrumentals works oddly enough. As always you have to address Josh Dun's "rapping" abilities, almost as if he truly is holding a conversation or just letting his feelings go at a poetry slam. 'Cus who doesn't like a good poetry slam? Overall I'd give the song a 4 out of 5 just because of the actually substantial lyrics and instrumental mixing abilities, but I wouldn't say it's my absolute favorite song from the duo due to the absence of a big instrumental drop within the track they normally produce.
About the Contributor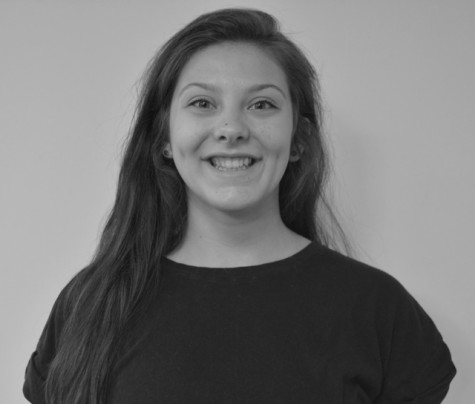 Kate Lichter, Online Editor-in-cheif
Spending most of her senior in the jlab this year, Kate Lichter takes on the title of Online Editor in chief. You can find her taking photos, listening...