Advanced golf practice facility opens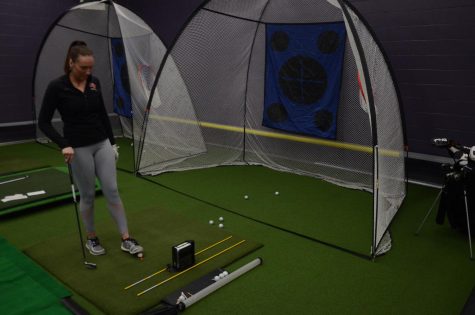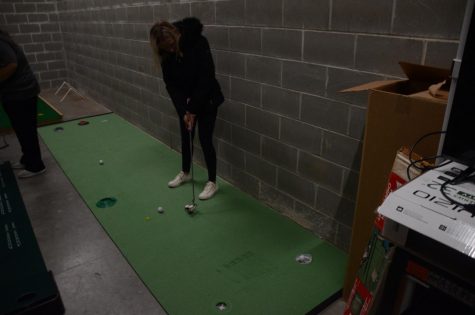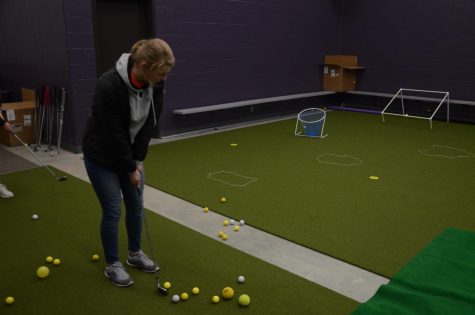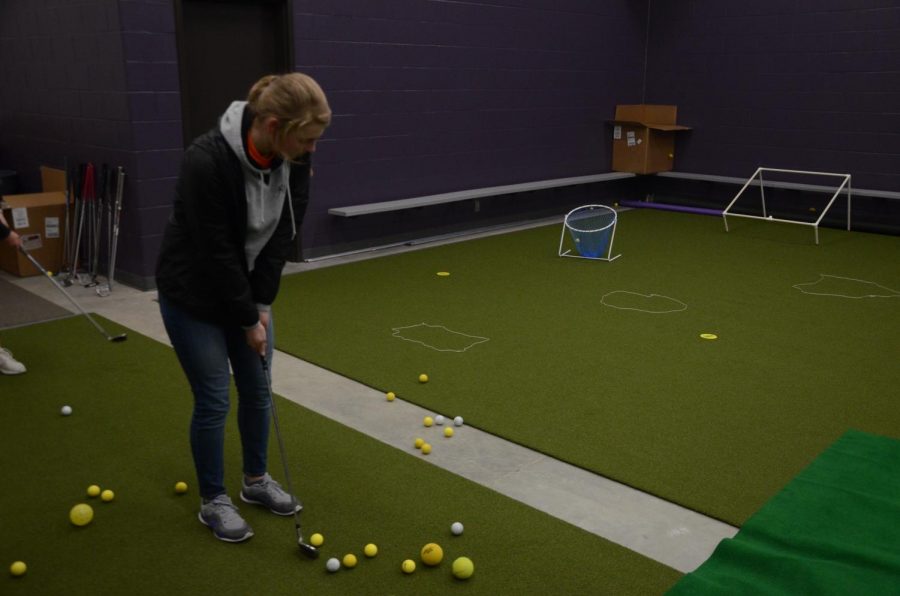 While professional athletes use advanced technology to analyze their game, this equipment commonly is not available to high school, or even college competitors. Science and statistics have revolutionized the way players prepare, and access to this kind of information can give one team the edge over another. Early this spring, a new golf practice facility opened in the field-house next to Dragon Stadium. Using data analytics and film, the building boasts cutting edge technology that has helped golfers prepare for their season.
Though simulations and rotating surfaces, gadgets are designed to facilitate preparation for any course and any condition. "We have turf surfaces for putting and hitting off of that are top of the line," coach Carson Hattel said. "We also have three different putting surfaces for our athletes to use practice with a variety of different devices that either we've made or purchased."
Course strategy also plays a large part in preparation. "The ability to look at courses you haven't played yet or have only played a few times will help the players make their game plans which will give them another advantage over the rest of the field," Brady Green '18 said. 
Girls' golf competes in the spring, while the boys compete in the fall, meaning that weather delays are often an obstacle. "My favorite part of the facility is the fact that we can practice year round regardless of the conditions outside," Hattel said. "While some teams have only gotten outside once or twice for their practices and cancelled the rest, the Dragons have either been outside practicing/playing or inside for hitting/putting practice sessions and classroom sessions."
In a detail-oriented sport such as golf, technology that collects data can do wonders for shot analysis. "The facility has a Trackman which simulates the shot of the golf ball after you hit it, and now we will have a new film room where the team can look over courses and analyze our swings in order to get better," Green said.
Although this renovation is already impressive, the team continues to add improvements. "Golfers at this time have two nets to hit into but as we continue to add to our facility we will have nets hanging from the ceiling along the walls," Hattel said. "These suspended nets will allow us to have 6-7 golfers hitting at once."