Andrew Crowley
February 13, 2017
Despite being transgender , Andrew Crowley, '16 did not know what it meant until he was 15. Growing up, he never heard about transgender individuals. "I was confused about the difference between sexuality and gender identity so I thought how I was feeling had something to do with my sexuality instead of my gender," Crowley said. It took a year for Crowley to fully realize he was transgender. Crowley initially only came out to his family, and did let all of his school friends know until he was 17.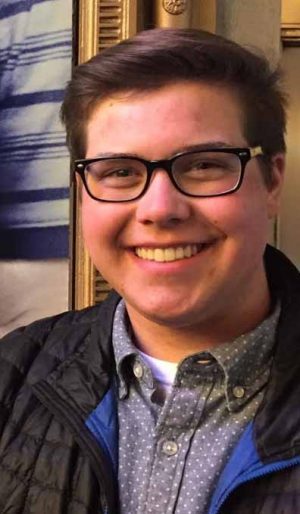 When Crowley's senior year = started, he was completely out. Although the school was understanding, they did not provide adequate accommodation for either Crowley or other transgender students, especially when it came to restrooms and locker rooms. Many other issues stemmed from general public's lack of education when it came to gender identity. "Many people do not know what it really means to be transgender, or how that part of a person's identity affects them or should be addressed," Crowley said.
High school was a difficult time for Crowley, and having to struggle with his gender identity only made it all the more stressful. However, Crowley does believe the struggle was worth the payoff. "I have been a much happier since I came out to everyone and was able to transition." Crowley said.