Boys Basketball Loses to Valley in Low Scoring Affair
Hang on for a minute...we're trying to find some more stories you might like.
Boys basketball lost to Valley on Feb. 12 2019, 28-43. It was a very defensive game. At the end of the first quarter the score was 9-6. The second quarter looked like much of the same as the score at the half was 15-14 with Johnston in the lead. The third quarter started out low scoring much like the first half, but with a few minutes left in the third quarter Valley caught fire and went on a 19-0 scoring run that lasted until midway through the fourth quarter. By that point it was too late for Johnston to make a comeback and they ended up losing 28-43. Peyton Williams led the team in points (eight) and rebounds (10). After the loss Johnston's record is 14-6.
Starters Stat Line:
Trey Lewis- Three points, Two rebounds
Jacob Runyan-  two points, one rebound, one assist
Reid Grant-  two points, five rebounds, one assist, one steal
Peyton Williams- eight points, 10 rebounds, two assists, two blocks
Max Roquet- five points, five rebounds
About the Contributors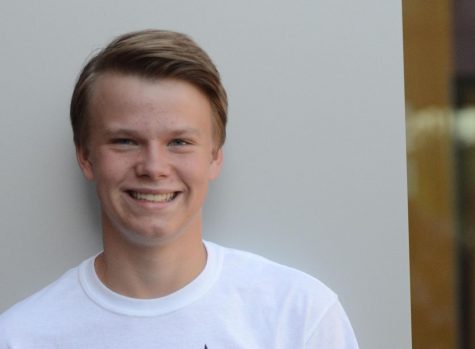 Evan Newcomb, Sports Editor
This is Evan Newcomb, he is a senior and he has been here for a little while (4 semesters, 5 by time he graduates). He has a passion for sports like no...