Boys soccer triumph over Ankeny Centennial
The boys soccer team pulled out a victory over sixth ranked Ankeny Centennial 4-3 April 22.
Johnston had an early lead of 2-0 during the first half. Sophomore Elvir Ibisevic scored the first goal six minutes in. The second goal was at the 25 minute mark. Ibisevic's original shot was deflected by the goal keeper and was finished off by senior Parker Gesiriech. Ibisevic had his second goal shortly after the second half began. Ankeny responded quickly with two goals. Junior Tristan Coaldrake had the last goal for Johnston to put the team ahead 4-2. Ankeny junior Nermin Kremic scored the final goal of the game in the last three minutes.
Although the team won, the team felt disappointed in their performance. "Yes we got the win, but our performance was not up to our standard," Coaldrake said. "There [were] no smiles or cheering in the locker room afterward, we know it needed to be better."
Johnston remains undefeated, and Ankeny falls to 6-1. To Coaldrake, the future seems bright. "We still haven't reached our best, and we all have a very strong determination to get there," Coaldrake said. "We still have a lot of work before sub state and hopefully state but we are getting there."
About the Writer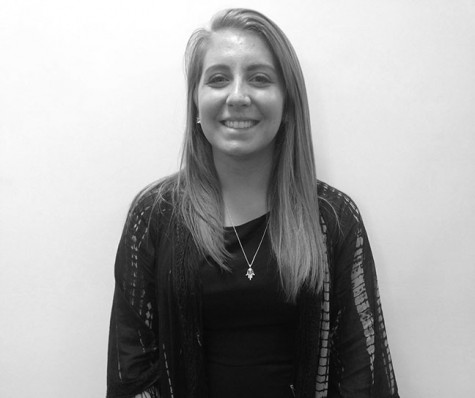 Carly Campbell, Editor-in-chief
Carly enjoys watching Netflix, online shopping, and traveling. She used to live in Argentina. Her favorite color is purple and she listens to good music...