Censoring books past and present
Since librarian Ruth Thoreson moved from Wallace Elementary to the high school four years ago, no one has asked to remove a book from the library. "I was at [Wallace] and there were some books at Beaver Creek that people didn't like because of the subject matter, but I have not had anyone complain about anything here at the high school," Thoreson said.
Part of this could be because, when someone asks to remove a book from the library, they are required to fill out forms that ask if the complainer has read the book at all, what they find issue with and what they find educational.
With few people going through the full process, most of the selection of books falls on Thoreson. She looks at several pieces of criteria including if it adds to what teachers are teaching, if students will read the book and if the book is receiving awards when deciding what books to buy. "I do a lot of student recommendations," said Thoreson. "I try to get as many [books] as I can [that] students ask me to get because if one student asks for it then chances are somebody else will want to read it."
While Thoreson herself hasn't had any parents or students complaining, English teachers had parents complain 12 years ago about some of the books the department was teaching. "Many of the books in question were in the ninth grade class," English teacher Ed Walker said. "I never felt personally attacked and I don't know why, it could just be particular parents and particular kids. I don't have a really solid answer for why it happened when it did." 
Parents were most concerned about two books specifically, "I Know Why the Caged Bird Sings" by Maya Angelou and "The Chocolate War" by Robert Cormier. Angelou's book was a whole class book while Cormier's book was one of the optional lit circle books.
Since then, there have been no issues pressed by parents or students concerning what is being read in the classroom or from the school's library. "I believe that students should get to read all kinds of texts, with all kinds of subject matter, but I am also sensitive that every child and family has their own areas that are comfortable to talk about, less comfortable or off the table," Walker said. "I think that a good language arts education should open up possibilities, and then it is up to people within their own hearts -parents hearts and kids hearts- to decide what they want to do with that opportunity."
About the Contributors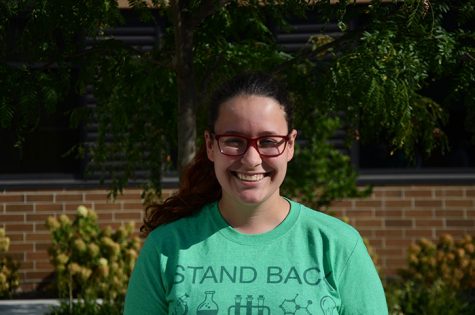 Molly Hauser, Staff Writer
Molly Hauser is a senior and this is her third year on the Black and White. She likes alternative music, Netflix and anime/manga. She also can't wait for...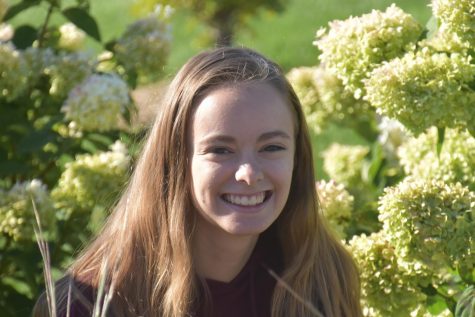 Taylor Siebert, Design Editor
Hi I'm Taylor Siebert and a senior, crazy right? This is my third semester of making words on a page look pretty. You can find me anytime in Shipp's room...