Choir students leave the rooms
There have been multiple times over the year that the choir students have left their rooms for practice. Samantha Robilliard brought out her group today to sing in a circle in front of the auditorium. "When a song gets to the point where we're confident, we take it out to a space with different acoustics and sound resonance," Robilliard said.
It is a rare treat for the students to practice in a different area. The last time they did, people from the Special Ed area asked to get a notice before hand so they could come watch. Around three of the students went to watch the choir perform.
About the Writer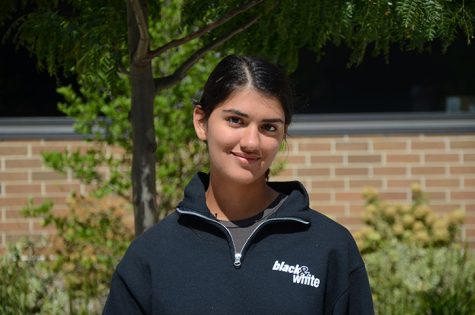 Shabana Gupta, Staff Writer
Shabana is going on her second year with newspaper. The majority of her time is consumed by fantasy, which is why she's constantly covered in paint and...