City council considers changing parking ordinances on Newport Vista Drive
Johnston City Council has been considering changing the parking ordinances on Newport Vista Drive, the road directly east of the roundabout by the student entrance of the high school. The walk from the end of the parking lot to the student entrance of the building has deterred students from parking the lot and led them to park in the neighborhood across the street, specifically on Newport Vista Drive.
Students have found parking on the residential roads is considerably more convenient than parking in the school parking lot. "Its closer and you don't have to deal with all the traffic getting out of the school at the end of the day." Emma Carmichael '19 said.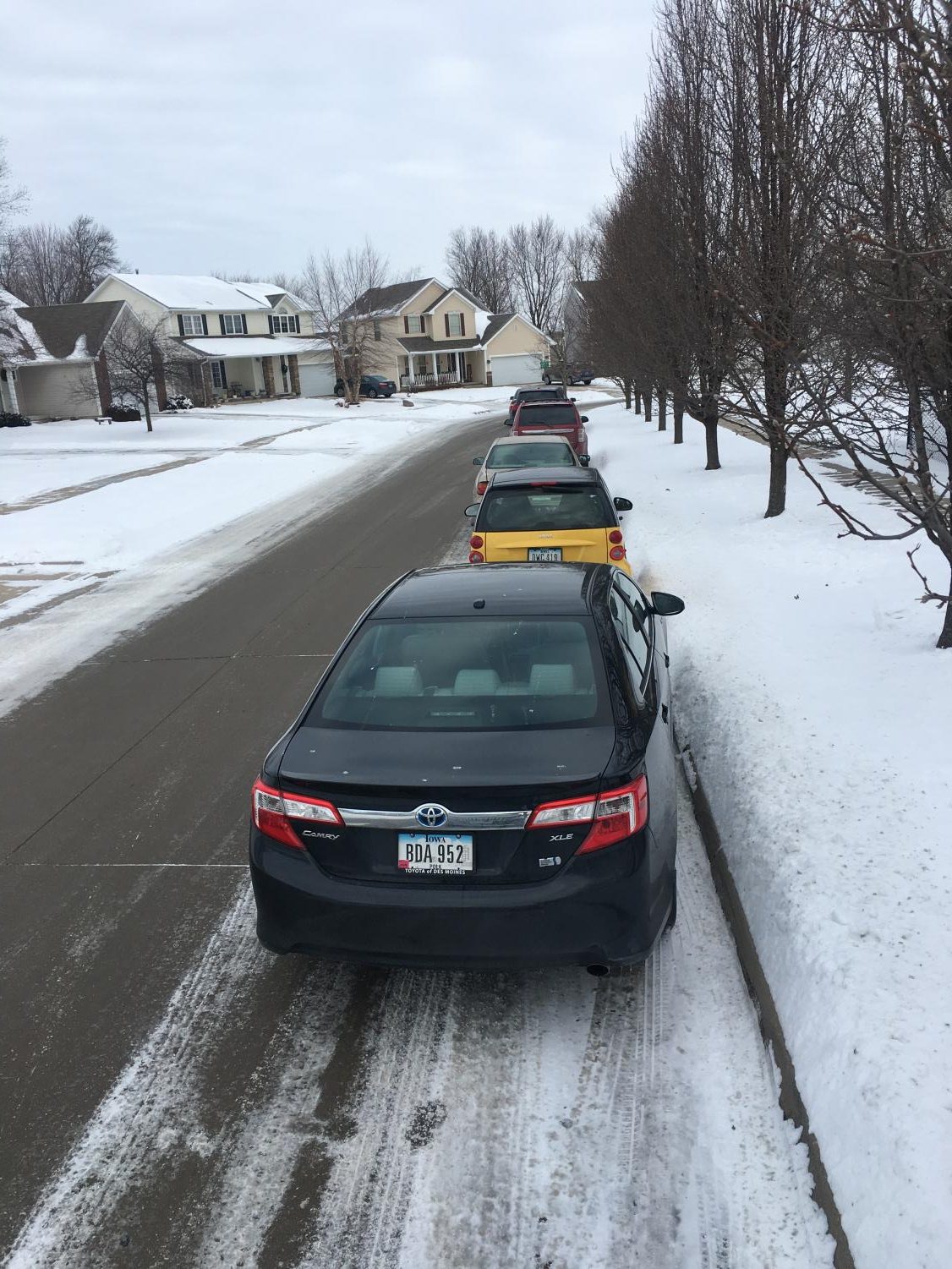 For other students the convenience comes from the space they get for their vehicles."Its way nicer when I park over there because my truck is bigger than most vehicles," Zach Miller said '18. "It's not fun to get it in and out of the parking lot with all the cars and people."
The city council feels that the abundance of cars parked on both sides of the road lead to unsafe conditions since emergency vehicles may not be able to maneuver through the road. The council had discussed this change during a work session.
Newport Vista Drive is not the only road affected by the students. Parking on Northwest 99th street has also caused some strife. "We have had one complaint about kids parking there but it was just because kids were leaving trash in his yard," city manager Jim Sanders said.
Not every resident has been frustrated with the student. Mitch Herman '19 says his parents do not have a problem with students parking in front of his house as long as they stay clear of the driveway, mailbox and trashcans.
For students who choose to park in the neighborhood, be sure to stay updated on where parking is available. Changes are likely to be made.