Considerable changes for State football playoffs
Next year the Iowa High School Athletic Association is implementing new state football playoff rules, including a new number of teams that make it to the playoffs. Currently 32 out of the 46 4A teams in the state made state playoffs.
Right now the top four teams in a district composed of six teams make playoffs. There are a total of eight districts covering the state of Iowa: four districts on the west side, and four districts on the east side of the state. The top four teams from each of the eight districts make it, to make 32 teams for playoffs. 

This number is being cut in half for next year, allowing only 16 4A teams to make state football playoffs. The Athletic Association has not decided for certain yet, but it is believed that the top two teams from each of the eight districts will make playoffs. "It's going to affect every program because making the playoffs is going to be harder than it is now," varsity defensive coordinator and linebacker coach Rodney Wiebers said.
Another major change for state playoffs involves when the playoff games will be held. The current 4A schedule includes a regular season game on a Friday, then the playoff games go the following Wednesday, Monday, Friday and then the next Friday after that. This is essentially four games in two weeks, which is detrimental to the health of players' bodies. The National Federation of High School Football realized the dangers this schedule posed to players because of concussions. "With the awareness of concussions, the National Federation has put into place some protocols to assist with reducing that risk," athletic director Gary Ross said. "One of the things the IHSSA came up with is you couldn't have a varsity game more than once a week. During the regular season, that's not an issue because we just play every Friday. However, with the current playoff schedule, that is an issue." In the future, State playoff games will be played only once a week and on consecutive Fridays.
There will also be some new schools that will be bumped up from 3A to play 4A for football. "The past few years, the IHSSA has made the cut off for 4A teams for football at a bed enrollment of 700 students," Ross said. "Next year, the IHSSA is just taking the 48 largest schools in the state by enrollment and making that 4A for football." This means that schools who are approaching enrollment of 700, like Norwalk, will be in the 4A athletic division for the coming years. 
This change to playoffs will affect smaller schools, like Norwalk, more than it will affect our football program. "It's going to be a big learning curve for them (Norwalk)," head varsity football coach Brian Woodley said. "Here they are with a school of 700, and now you're going to throw them into the mix to play teams like Valley with 2,200 kids. It's something that takes some time. Even though they are a very good school, it just takes some time to adjust to compete with schools of that size."
Although there are many benefits to the State's new playoff system for football players, there are also some drawbacks. "The good of having 32 teams: what's wrong with the kids playing another game?" Coach Woodley said. "It benefits the community, it's a home game, it's money for their athletic budgets to buy things. The negative: the chances aren't likely that a 1-8 team or  a 2-7 team will beat a number one seed."
Senior and varsity tight end Noah Richards thinks that the new playoff system will be beneficial for better teams. "I'd probably prefer the new system, because this allows the 'better/more experienced' teams to not have to worry about possible flukes, upsets, or unwanted injuries to their players in game again that don't really matter or play a role in the playoff run," Richards said. "The new system just ultimately gives the state of Iowa a taste of the best vs. the best and show who is the championship caliber team."
However, Coach Wiebers says he prefers the old system of 32 teams, because it gives more kids the opportunity to play. "I'm all about giving kids an opportunity to play the game they love," Wiebers said. "I don't see any problem with having the playoffs at 32 teams, but I do appreciate that they're moving the playoff games to every Friday. I really enjoyed the 32 teams because it gives the kids an opportunity to play another game when they traditionally wouldn't get to. Most kids don't get to play football anymore after high school."  
The new way 4A football teams qualify for state will not change the structure of our current football program. "We'll still do the things we always do," Coach Woodley said. "As a head coach, you always want what's best for your program. As I look at this new format for next year, it's going to be demanding, it's going to force us to really step our game up again. But I'm excited."
About the Contributors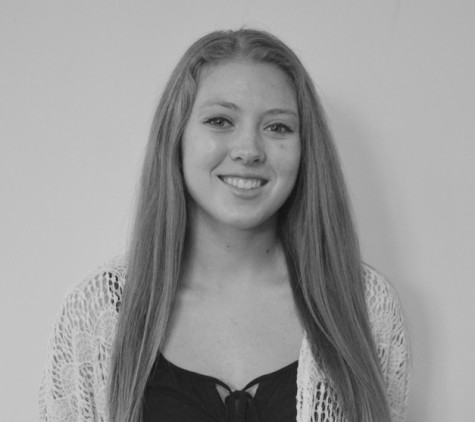 Meredith Campidilli, News Editor
Meredith is a senior and the News editor for the Black & White. She is involved in student council, mock trial, cross country, and track. Meredith...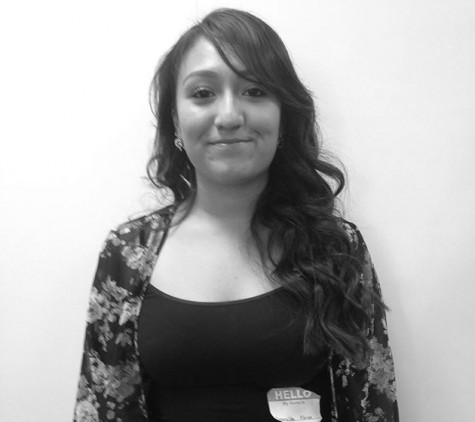 Esmeralda Flores, Photo editor
Esmeralda Flores is a 17- year-old with the mindset of an eight-year-old. She enjoys eating fruit loops while watching Spongebob. Her eyebrow game is always...