Des Moines, IA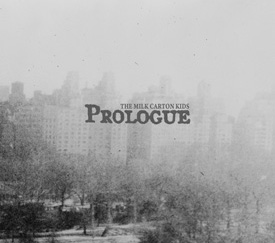 I love Des Moines so much, so it was no surprise that I loved this song too. It has no actual relation to Des Moines other than one line in the chorus: "the sunshine in Des Moines can fade so fast." Also the "Des" is pronounced like "Dee," which was annoying in the first listen, but I've gotten over that just because it's so musically beautiful.
I have no clue why The Milk Carton Kids wrote a song about Des Moines- perhaps they recognized how underrated it is and just needed to appreciate it. Both members, Kenneth Pattengale and Joey Ryan, were born and raised in Los Angeles, and with other songs on their debut album "Prologue" called "New York" and "Michigan," it seems a little out-of-place for them to feature our city. A soft, quiet indie-folk song, it reminds me a lot of my all-time-favorite "Lua," by Bright Eyes. The whole song is solely fingerstyle on two guitars, as Pattengale and Ryan's voices harmonize together perfectly, almost sounding as one voice. It's reflective and nostalgic, the perfect song to study to, fall asleep to, or listen to on a gloomy day.
Overall, I'd give this song a 4.5/5 stars. It would have been a full five had they pronounce 'Des Moines' correctly and referenced it more in the song. Their first two albums,"Prologue" and "Retrospect", are available for free download on their website (minus this song, which is iTunes only for $0.99).