Drake Relays Results
The annual Drake Relays event took place from Thursday April 28- Saturday, April 30, 2023, hosting high school and college athletes from across the nation. Over this three day event, more than 48 track events and 18 field events were held.
On Thursday, Olivia Verde '24 placed sixth in the Girls 500 Meter Run with a time of 10:05.97. While Jaxson Plumb '23 placed 18th in the Boys 3200 Meter Run at 9:31.69.
On Friday, Giada Grimes '24 placed 12th for the Girls 100 Meter Dash at 12.51 1.1. In doing so, Grimes broke the Johnston High School record of 12.54 for the 100 Meter Dash, which hasn't been broken since 1981.
On Saturday, the final day of Drake relays, Girls 4×100 relay team placed 1st with a time of 9:26.80. The team consisted of Krissy Spear '24, Alyx Woodley '26, Marissa Pewe '25, and Olivia Verde '24. And placing second in the Boys 4×800 Meter relay, Brayden Picken '24, Alex Wear '23, Aidan O'Connor '23, and Carson Lane '23 finished with a time of 7:52.46.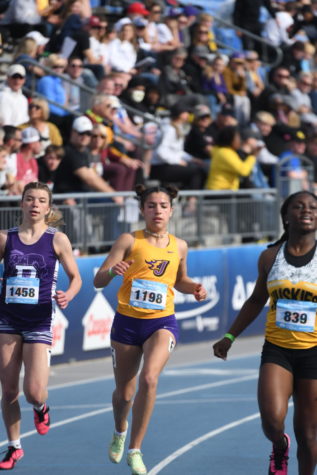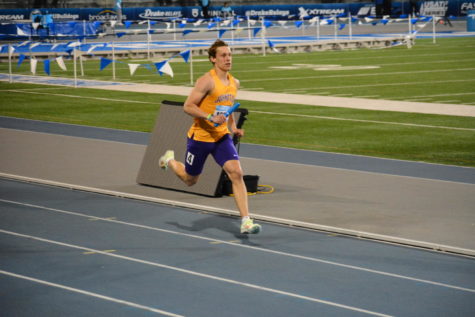 Thursday-
 Girls 500 Meter Run High School
6th Place- Olivia Verde '24 10:05.97
Boy 3200 Meter Run High School
18th place- Jaxson Plumb '23 29:31.69
Friday-
Girls 100 Matter Dash High School
12th Place- Giada Grimes '24 12.51 1.1
Girls 800 Sprint Medley
8th Place- 1:48.70
Karli Wagner '24
Kennedy Godfredsen '23
Giada Grimes '24
Olivia fern '26
Boys Distance Medley
3rd- 3:28.29
Tatum Fox '23
Owen Ellsworth '23
Jared Klahn '23
Carson Lane '23
Saturday-
Girls 4×100 Meter Relay High School
4th Place- 49.34q
Karli Wagner '24
Kennedy Godfredsen '23
Grace E. Anderson '25
Giada Grimes '24
Girls 4×800 Meter Relay High School
1st place- 9:26.80
Krissy Spear '24
Alyx Woodley '26
Marissa Pewe '25
Olivia Verde '24
Boys 4×100 Meter Relay High School
4th Place- 43.11q
Tatum fox '23
Owen Ellsworth '23
Kaia fox '23
JJ Shaw '24
Boys 4×800 Meter Relay
2nd Place- 7:52.46
Brayden Picken '24
Alex Wear '23
Aidan O'Connor '23
Carson Lane '23
Boys 4×110 Meter Relay
6th Place-  61.10
Sean Strand '23
Owen Helgeson '23
Tony Paye '23
Vincent Kelly '24