Fashion: A Means of Expression
Fashion opens a window to explore individuality; it's a way to tell the world who you are.
In the hallways of Johnston High School, fashion is everywhere. Baggy clothes, funky patterns, and accessories adorn the most stylish students as a form of self-expression. Though confidence is key to rocking these outfits, being comfortable makes all the difference. Stylishness is not about the clothes you wear, but how you carry yourself.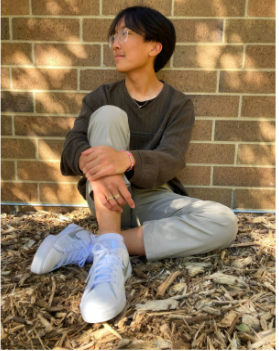 After surveying JHS students on who had the best fashion style, three people reigned supreme: senior Grace Gan, junior Estefany Figueroa, and junior Alex Young. Fashion had a similar meaning to all three students, and as Gan said, "Fashion–it's just a way to express yourself. I think it's fun. You're your own person, and you can wear whatever you want. That's the one thing in my life that I have complete control over." 
Fashion is a creative outlet, one that can freely express individuality. There is no strict guideline to how someone can dress. Figueroa said, "Okay, I have too many styles, so it depends on the day. If I don't feel like dressing cute, I just put a hoodie on. Sometimes I dress girly– y'know– or sometimes tomboy. It depends on my emotion or how I'm feeling." With clothes, you can wear whatever you want. Perhaps one day, you feel more feminine, and the next day you feel masculine. Clothing allows the freedom to experiment with style and discover yourself.
When asked to define a stylish person Young said, "Somebody stylish–they try new things. You can tell when someone has put thought into an outfit, just by the way it fits them in a way. You can see that it looks natural on them or something." Stylishness is rooted in the way someone carries themselves. Being stylish does not mean you should be uncomfortable. Like fashion historian Valerie Steele said, "The item of clothing that makes us feel powerful is the one that makes us feel confident and self-assured, that magically makes us look our best in all kinds of circumstances." What makes you feel comfortable? What makes you feel powerful? And most importantly, what makes you feel confident? Those are the types of questions to ask yourself when finding your style. 
To those trying to build their style, Gan said, "Honestly, go thrifting. Go thrifting a lot. Many people think that they can't advance their style because of money, but honestly, I thrift a lot of my clothes. You can find a lot of good things if you're looking, and you can find a lot of unique things too."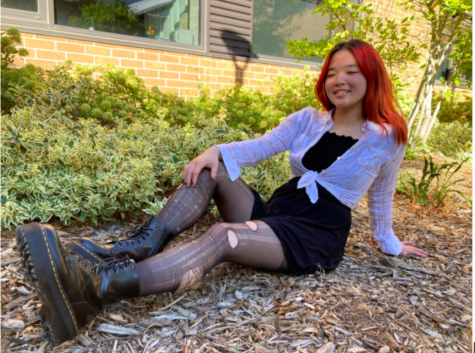 According to True Activist, a news site with the goal of exposing the truth one lie at a time, the average clothing item sold at resale is about 50 percent cheaper than what you pay in a regular store. Thrifting or shopping at consignment stores is an accessible way to find fashionable clothes at a fraction of the retail price. That goes to show that it does not take millions of dollars to look good.
My advice to getting the most out of thrifting is to not focus on a specific article of clothing. You never know what you can find at a thrift store, and keeping your options open makes the thrifting process more fulfilling. Also, find a color pallet you love and stick to it. This method is a surefire way to make sure the clothing you get by thrifting or shopping elsewhere can complement each other. From there, your options are limitless. Go wild.
Fashion is a powerful tool for self-expression. Ultimately people can wear anything they want. Whether that is luxury brands or second-hand clothes, it does not matter. As Young said, "I think anyone can look good. Anyone can find nice outfits and be confident in their own fashion. I think it's very subjective. There is no one good fashion, right? You have to find what fits you. Everyone can do that."