Girls win second straight cross country title
Girls cross country has done it again winning the state title for the second year running and third in four years and asserting their dominance in 4A cross country winning by a big margin of 44 points at the meet in Fort Dodge Oct. 28. Paige Horner '20 lead the team winning state individually in an unexpected twist as she wasn't ranked in the top three and had only competed in three meets prior to the state meet. She was further boosted by the running of Jessica McKee '18 and Brooke McKee '20 who finished third and fourth with times of 18:31 and 18:44 with J. McKee ending her career with four top ten finishes at state and B. McKee gets her second top-five finish at the state meet in her career. Other athletes that competed were Lindsey Batkiewicz '19 who finished 32nd with a time of 19:37, Bella Heikes '21 who finished 34th with a time of 19:42, Clara Toot '20 who finished 61st with a time of 20:06, and Mackenzie Laughlin who finished 86th with a time of 20:34. Most of this team are still young with a lot of room to grow and more state titles could be on the way.
About the Contributor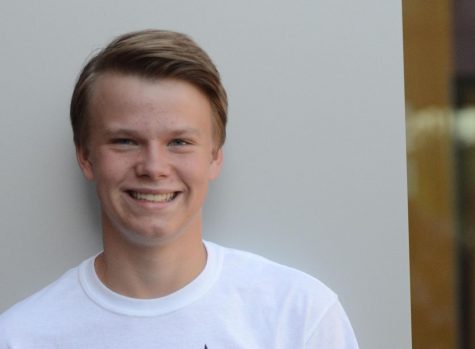 Evan Newcomb, Sports Editor
This is Evan Newcomb, he is a senior and he has been here for a little while (4 semesters, 5 by time he graduates). He has a passion for sports like no...