Google's Best Cookies
Ingredients
1 cup of softened butter
1 cup of brown sugar
1 cup of sugar
2 eggs
2 tsp of vanilla
3 cups of flour
1 tsp of baking soda
1/2 tsp salt
2 cups chocolate chips
Directions
Preheat the oven to 350(F) degrees
 Add softened butter, brown sugar and sugar into a bowl
 Mix until creamy
Add in 2 eggs and 2 tsp of vanilla
Mix until incorporated in batter
Slowly mix in 3 cups of flour, 1 tsp baking soda and 1/2 tsp salt
Mix until dough starts to form a ball
Stir in 2 Cups of chocolate chips
Place dough balls onto pan and place it in the oven
Cook in the oven for 10 minutes
This is the first recipe that came up on Google and had a 4.9 start rating so I wanted to know if they really lived up to the standard. They did. The first sign was the dough tasted amazing. It was sweet and fluffy. Then, after putting the dough in the oven, the whole house filled with the smell of fresh baked cookies. Once out of the oven, the edges were crisp with a soft inside. Having a chocolate chip in every bite is amazing. The chocolate chips just melt in your mouth. This cookie recipe is a classic, but also an amazing taste of flavor to definitely try.
About the Contributor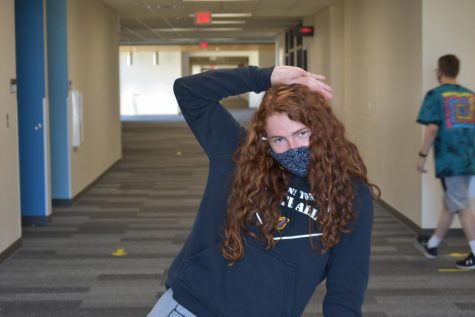 Ciaran Rigby, Staff Writer
Ciaran Rigby is Junior in her second year of newspaper. She loves juice boxes and drinks at least three a day. She is a ginger with a soul unlike the rumors....