Harry's House: Ranked
Harry Styles released his third album on May 20th called 'Harry's House.' Right before his album, he released the song 'As It Was' on March 31st. Fans had high expectations for this album as it was his first album in nearly two years, it's safe to say that we were not disappointed. After many times listening to this album I decided to rank the album based off of my favorite songs, from best to worst. Even though I unfortunately had to pick a song to go at the bottom of the list, I love every single song on this album and it is possibly a no-skip album. Here is my official ranking of the album: 
Daylight

Late Night Talking 

Cinema 

Keep Driving  

Little Freak 

Matilda 

Daydreaming 

Love of My Life 

As It Was

Music For a Sushi Restaurant 

Grapejuice 

Satellite

Boyfriends 
Daylight: This song can easily take the first place spot. In an interview with Howard Stern, Styles explains that the song is about a past love who had blown him off, other fans can interpret it as a complicated long-distance relationship. The opening lyrics "I'm on the roof / You're in your airplane seat" explain the thought that it is about a long-distance relationship. The first time I listened to 'Daylight' I immediately fell in love with the catchy beat and addictive lyrics. It seems like a song you could play when you need a little serotonin boost, listening to the beat of the song just makes you happy. 
Late Night Talking: The second song of the album, Late Night Talking was performed during his headlining performance in April at Coachella. Immediately fans loved hearing it live but somehow it sounds even better with the studio version. I will say it starts off a little slow in the beginning but quickly picks up with a jazzy beat that made me fall in love with the song from the beginning. Not to mention the catchy lyrics that go along with the beat and continue to flow well throughout, resulting in the perfect song.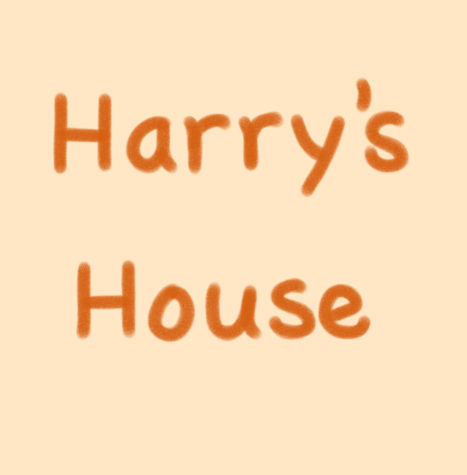 Cinema: Even before the song came out I knew this would be one of my favorites. It starts off with a strong beat and slightly mellows out by the end. Some could argue that the song is slightly repetitive but I think that's what makes it catchy. Right when the album came out everyone loved the upbeat feel of this song, once again with the catchy lyrics it makes everyone want to dance to it. If that was Harry's goal, then he accomplished it with this song.