Hinterland Music Festival: Day 1
Hinterland Music Festival
---
Day 1: July 31, doors opened at 4:30 pm
Note: After receiving mass amounts of rain last week, Hinterland relocated from Water Works Park to Avenue of the Saints Amphitheater in St. Charles. This new location sits in the middle of corn fields 26 miles out of Des Moines with a stage resting in the middle of a stadium-like valley. Not only was it around 90 degrees both days, but the heat partnered with a sun from Satan. However the music was good, the crowd was loud and no venue change could take it all away.
TV on the Radio|Main Stage|6:30 pm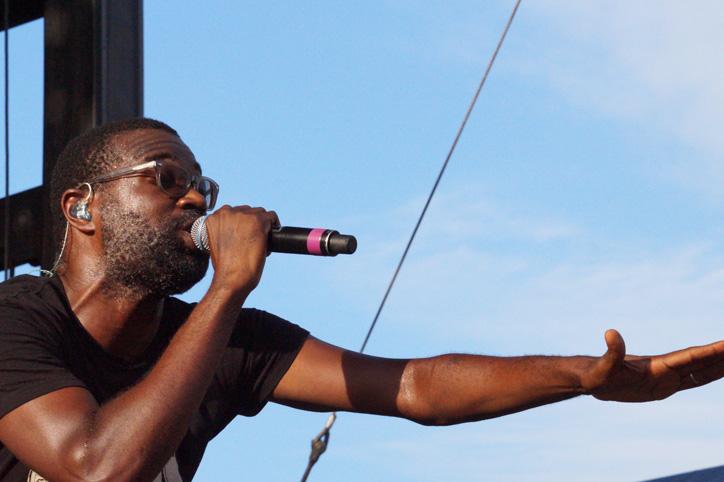 Friday evening was not only packed full of unique voices but stage personalities, TV on the Radio being no exception. Lead singer Babatunde Adebimpe's small but noticeable dance moves went along with the bands laid back attitude and indie rock sound. Needless to say the band could have waltzed into 80/35 without a hitch due to their similar sound and genre of music to the festival. Personally I felt the band had a safe sound, not really leaning on the risky side unlike some of the later acts. But, they did deliver vocally, not managing to sound anywhere near my vocals [aka a dying cow] and musically they performed well with one another, feeding off on each others energy and the crowds to create their head nodding sound. Overall for the festival atmosphere, TV on the Radio was a great starter for my first Hinterland experience.
TV on the Radio
Instrumental: 7
Vocal: 7.5
–
Future Islands|Main Stage|8:00 pm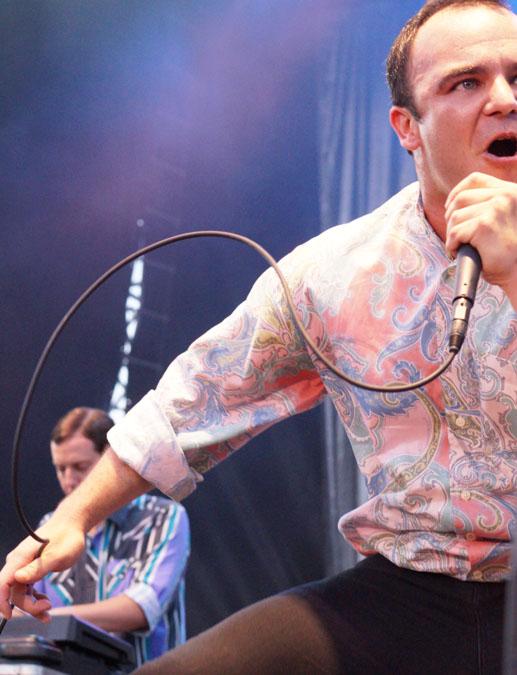 Continuing the slight oddball personalities, Future Islands' lead singer Samuel T. Herring was full of entertaining dance moves that even had me out of breath. Though Herring's growling startled me during the performance, he kept up outstanding vocals throughout, that held a tolerable degree of raspy tone. Once getting hooked by his voice, your eyes became drawn to his movements, which made me realize how immersed he was into the music being produced around him. The band instrumentally was easy on the ears, keeping a mellow contrast with Herring's energized activity. Overall the group of three became one of my many favorite acts of the festival, not only because of my previous knowledge about the band but the new energy brought to the grassed venue.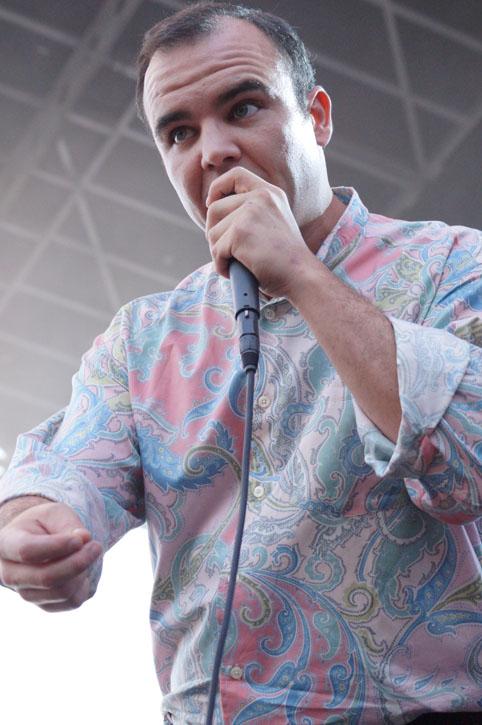 Future Islands
Instrumental: 7.5
Vocal: 8.5
–
Edward Sharpe and The Magnetic Zeros|Main Stage|9:30 pm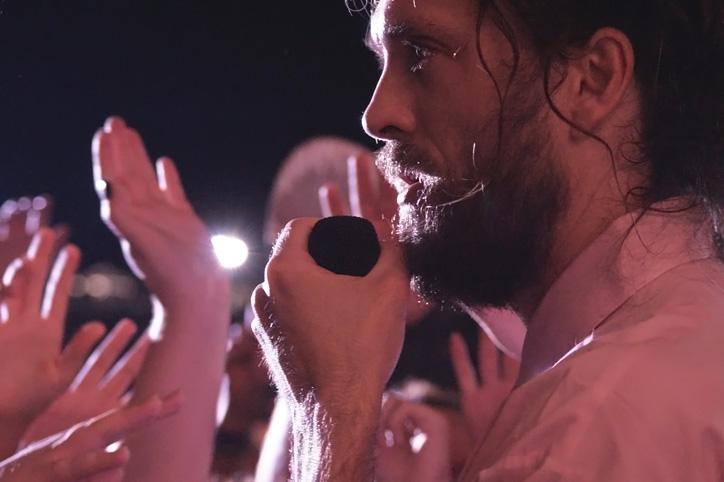 One of the most anticipated acts happened to be a let down for me when attending Friday night. Don't get me wrong, lead singer Alex Ebert has a great folk voice, but after stopping songs smack dab in the middle and up off in his own world for majority of the show, it became hard to enjoy. But I was impressed with the band's ability to handle the situation and play well alongside the mentally vacant singer. Another thing I have to give Ebert credit for besides his voice, would be his charming ways to connect with the audience. I found him to be down in the pit near the crowd or just voicing random thoughts the people seemed to adore further entertaining the festival goers. Besides the randomness that blew up and slight disappointment that I missed their well known song "Home", they actually had an admirable festival attitude and sound.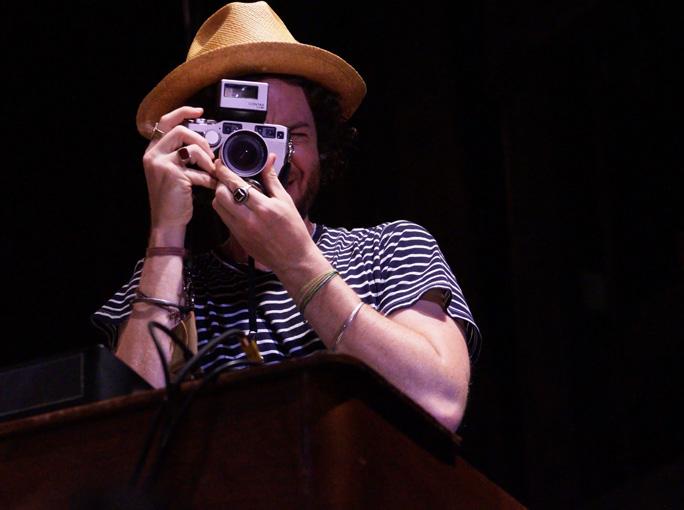 Edward Sharpe and The Magnetic Zeros
Instrumental: 8
Vocal: 7.5
–