Human Interaction
Bouncing back with a more filling and aged voice, lead vocalist Jenna McDougall from the rock band Tonight Alive might have lost touch with her rock vocals with the single "Human Interaction". Listening back at old albums such as "The Other Side" from 2013, it's almost hard to even recognize McDougall's voice at the beginning of the song, so soft and breathy. I didn't even feel the old more strained vocals until hearing scattered tense phrase endings and the last time she sang the chorus towards the end of the song. Honestly I'd continue listening to the song and am extremely excited for their new album to finally be released, but I'm missing that Tonight Alive touch. The heavy, mind rattling drumming has disappeared completely from this song sadly, crossing it's self off the head bang song in the car list. Hopefully the rest of the tracks will hold a bit more of their old instrumental sound but still put a more mature spin on the vocals. Overall I'd give the track a 3 out of 5 just because I'm such a sucker for the oldies, but once again I'll be waiting and watching out for what's around the corner for this band.
About the Contributor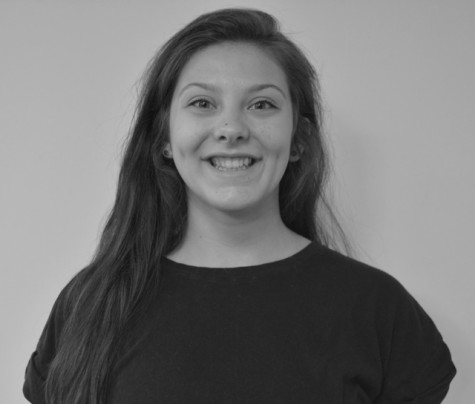 Kate Lichter, Online Editor-in-cheif
Spending most of her senior in the jlab this year, Kate Lichter takes on the title of Online Editor in chief. You can find her taking photos, listening...