Last Station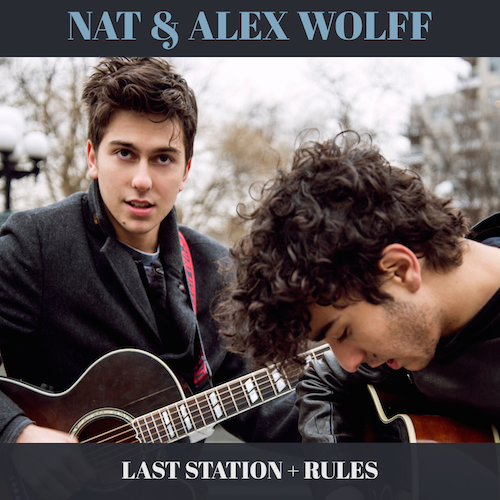 Nat and Alex Wolff Musicians and Actors site
Nat and Alex Wolff, I've loved them ever since they first appeared on Nickelodeon in "The Naked Brothers Band" and still today I enjoy their music, more specifically their single "Last Station." The single was released June 5, 2014 and it was paired with their other single "Rules."
"Last Station" starts off with a relaxing melody of acoustic guitar and then is followed by Nat's angelic voice, and not too long after more guitar is brought it which introduces Alex. The two when put together have a very interesting sound Nat's higher voice pairs up very well with his brother's deeper voice. My favorite part would be the chorus and "follow, follow, follow" because their two voices are being put together and it fits so well like two puzzle pieces. Overall the song gives a sort of folk vibe to it, so if you're are into that then this song would be a good one for you to check out.
This song is a light-hearted love song that is great for the fall time. I was able to imagine myself walking through a park that was surrounded by multicolored tress and hear the sounds of the crunch of fallen leaves that lay beneath my footsteps.
It ended perfectly with Nat's voice slowly seeping away and then with strums coming from the guitar that decrescendos until the end. Overall I would give it a 4.5 out of 5 because I think that it managed to take me out of reality for a few minuets and it relaxed me which I think was their intention. I would most definitely recommend checking out their other songs because I think they are way underrated, and their songs all leave you with a warm fuzzy feeling inside.