Lizards Lazying Around
Elliot Fisher '19 and Casey Hodson '19 spent their seventh hour on Monday watching over Marley and Persephone, Zoology teacher Kyla Burns's Bearded Dragons. The reptiles are being taken outside more in hopes that they will eventually mate. Fisher and Hodson have seventh hour off, and dedicated their time to the event.
About the Contributor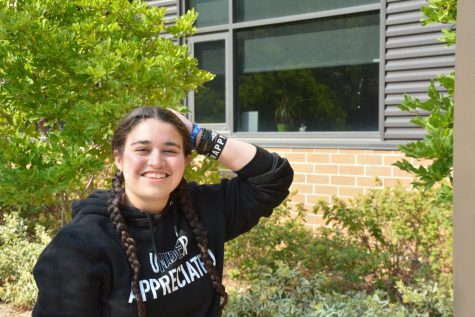 Marandah Mangra-Dutcher, Editor-in-Chief
Marandah Mangra-Dutcher is in her final year on the newspaper staff. She is in charge, and hoping everything will stay intact by the end of the year. Everything...