Mennen Influences Youth Home Kids Through Education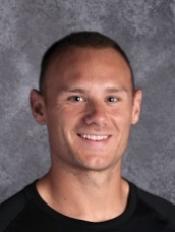 When the bell that signifies the end of seventh period rings, instead of preparing to grind out his last period teaching the students of Johnston High School, physical education instructor and strength trainer Dan Mennen gets in his car and makes his way up Merle Hay Road towards the local youth home based out of the Youth Homes Of Mid-America.
Mennen is a physical education instructor at the youth home. He essentially does there what he does at the high school, just with different kids and different grading criteria. "It's just simply PE," Mennen said. "We don't have the track system up there, whatever we're doing, everybody does."
Mennen started his work there because there was a need for it. His eighth period was free everyday, so they came to him and asked if he would be willing to work with the boys at the Johnston-based Youth Home Of Mid-America.  The high school strength coach gladly accepted the role and has enjoyed working there dating all the way back to the beginning of the 2015 school year. He is contracted through the end of this year.
The boys who live at the youth home are not there by choice. "It's composed primarily of kids who have been adjudicated to that facility," Mennen said. "Often times either students have done something against the law that has put them in that position, or family life is just really poor and they don't have any other options. For the most part, they're there by law."
"
I get to know some of the kids, get to know their lives a little bit…and I think that's one of the most rewarding parts about it."
— Dan Mennen
Although the kids there are adjudicated to the youth home because of bad decisions they have made or unfortunate circumstances they have had, Mennen believes that deep down they are just kids who were not dealt the best hand in life. "At the end of the day, teaching there isn't that much different from teaching here," Mennen said. "Students are very similar, they're just kids."
Because of this, he makes an attempt to be a positive influence for the boys. "Some kids may be dealing with something in their lives that's really tough," Mennen said. "Maybe they grew up with a really tough family or maybe they made a really poor decision. And you're able to talk to them, get to learn who they are and just refine those different things in their lives."
Rich Gradoville works alongside Mennen at the youth home. They collaboratively teach P.E. to the boys there. "We do activities Monday, Tuesday, Thursday and Friday," he said. "We've done several things outside when the weather was good. (Things such as) keep away or football or soccer. Sometimes we do basketball and dodgeball indoors," Gradoville said. "We always try and stress the importance of following the rules and good sportsmanship along the way while the kids are doing their activities."
Mennen said that he has enjoyed his experience working at the youth home. The fact that he is able to try and be a positive influence in the lives of the boys that live there is very important to him. "I have kids that run track here, or maybe have played a different sport here. I get to know some of the kids, get to know their lives a little bit, get to know them personally, and I think that's one of the most rewarding parts about it."