Mock trial teams advance to state
Mock trial team, Incendio, was filled with elated pride when they found out they would be moving on to the state mock trial tournament. "If I had to narrow it down to one moment, it was when we heard that the team would be advancing out of regionals and on to the state tournament," Incendio mock trial coach, Van Everett said. "Watching the team's reaction to the good news was probably my favorite moment."
The district has eight high school mock trial teams. Each team advanced past districts to run-offs and five of those teams moved ahead to state. Teams Oro Judicium and Identity Crisis 2.0 were state qualifiers, all-freshman team, Litig8, came in 11th place, team Res Ipsa Loquitor came in 8th place, and Incendio received 6th place at the state competition March 24-25.
Outstanding attorney awards were awarded to juniors Sheyna Nathwani, Eilidh Chowanec and McKenna Raimer. Outstanding witness awards were given to sophomore Lizzie Boeschen and juniors Sarah Henry and Adam Dostalik.
The competition was tough, according to Chowanec. "We had an incident where we faced, in regionals, a Dowling junior/senior team and we beat them," she said. "Then at state, in our final round, we faced them again on the exact same sides in the exact same room, and they beat us and went on to get third in state."
The team does not see it as a loss however, in fact, quite the opposite. "I'm really proud of [my team] because we've never made it to state in high school before," Nathwani said. "We worked really hard this year. I'm really happy with how we did."
This year was Everett's first year with Incendio, and he greatly enjoyed working with the team. "The level of improvement I saw is a real testament to how talented the team is, and how hard they all worked to prepare for the competition," he said. "Next year, the team will be all seniors, and if they put in the same hard work they put in this year, I have no doubt they will be strong contenders for the state championship."
About the Contributor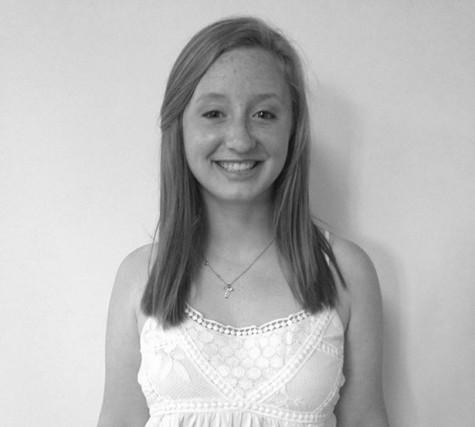 Hannah Crooks, Feature Editor
Hannah Crooks is a senior and feature editor for the Black & White. She is involved in Innovation show choir, Cantus, tennis, Student Council, National...