Possible District-Wide Bell Time Changes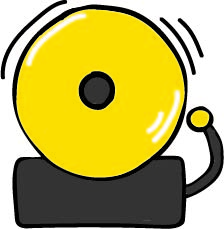 In years past, school start times have been brought up on numerous occasions, but the topic always fizzles out. However, due to the current bus driver shortage, changing start times across the district is up for serious consideration. Superintendent Laura Kacer sent out an email to all district staff on Wednesday, March 23. Kacer discussed the exigency of the tranportation issue, including various tried and failed attempts the Student Transportation of America (STA) made in an effort to address the problem.
"One idea presented to the school board that may help resolve our driver shortage is the consideration of changing our school start and end times, which would reduce the number of bus drivers needed on a daily basis," Kacer said in the email.
The board realized this type of change would be a disruption for many Johnston families,   "It is important to us that as we consider this type of change, we engage our community in conversations to hear your thoughts.  Your input, ideas, and suggestions are important to us, and will be taken back to the school board for review," Kacer said.
Three upcoming meetings are being held in the upcoming months. April 4, 2022 from 7:00 – 8:30 p.m will be on zoom with a 1,000 person capacity. April 21, 2022 is from 6:30 – 8 p.m. in the Wallace Elementary Auditorium. May 3, 2022 from 6:30 – 8 p.m. in the Johnston High School Auditorium.
"During these meetings, district leaders will share the proposal, address questions as they are submitted and gather pertinent feedback to share with the school board," Kacer said in the email.
A Q&A document and feedback form is available for those unavailable to attend the offered meetings.