Pride surpasses prejudice
February 13, 2017
Twelve years ago, then senior Joshua Merritt  worked on an Extended Learning Program (ELP) project together, aiming to create the first Gay/Straight Alliance (GSA) in the high school.
Multiple students, including sophomore Brittany Deal, had noticed the discrimination towards LGBTQ+ individuals before the GSA was ever an idea. "I had experienced bullying from other students about my sexual orientation," she said. "I was bullied for being gay before I knew I was gay."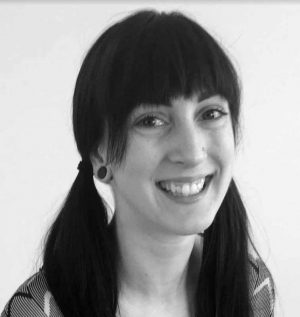 There were, as Deal found later during her sophomore year, another student who was not yet "out of the closet" had expressed interest in a GSA.
"
I was bullied for being gay before I knew I was gay,
— Brittany Deal
ELP teacher and the first GSA advisor Sue Cline was a large part of Merritt's problem-solving process. She said that there were people who had an issue with the creation of a GSA. A large part of it was how the principal believed some people on the school board would act. "I know there was a question if it would be a militant organization," Cline said. People on the board did not want students to go out and become politically active through the school.
Administration tried to suggest some alternatives to creating a GSA. "We were encouraged to create a diversity group through guidance, and that isn't what we were looking for," Cline said. The administration felt it would be less inflammatory to come through guidance, since at that point it would be a support group.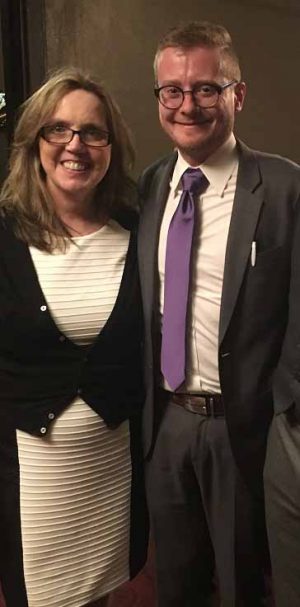 The students did not agree. "The kids felt that if it came through guidance, it would be implying that there's a problem," Cline said. She believed it would be as though the students are getting help for being different, and going through guidance would put the blame of being LGBTQ+ on the student. "The outside world needs to come and get accommodated," Cline said.
Merritt had to work through barriers from the school board and parents for over six months before making any progress. "I didn't want any other students to feel the way I felt," Merritt said. He and his supporters worked through the normal steps to create a club, with paperwork and a group constitution. "We got that [done] within the week, and then didn't hear anything," Merritt said. "When I pressed the principal, we were told that we needed the constitution more fleshed out as well as a solid mission statement."
After numerous emails back and forth of trying to identify what the principal thought was wrong with the constitution, it was revealed that the issue was people being uncomfortable with having a GSA.
Afterwards, Merritt was able to get in touch with the American Civil Liberties Union (ACLU) of Iowa with the help of the Iowa Pride Network. The ACLU reminded the school board of the Equal Access Act, which states that a school that receives federal aid is cannot deny students the right to create a non-curricular club. "We were scheduled for multiple meetings and were pushed off the agenda every time," he said.
Despite the ups and downs, Merritt was resilient. He made sure to be part of the next meeting. The club was approved with a 5-1 vote Feb. 2007. GSA meetings started the next week.
After graduating high school and going through college, Merritt and Deal have moved on to larger movements around Iowa concerning LGBTQ+ rights. Merritt is the LGBTQ+ Youth Advocate for Iowa Safe Schools, helping students with problems they are experiencing such as bullying and emotional distress. Deal is One Iowa's AmeriCorps Member, working to educate others on LGBTQ+ matters such as marriage equality and ensuring that the youth are protected in their schools.
As for today, teacher Ed Walker is the club's current advisor along with counselor Lisa Boge. He notes how little discrimination happens in the hallways. "The environment is welcoming," Walker said. "The students are the leaders with this. I do see occasional couples holding hands in the hall and, as I look at the hallway when that is occurring, I don't see a ton of push back."
Savannah DeGroot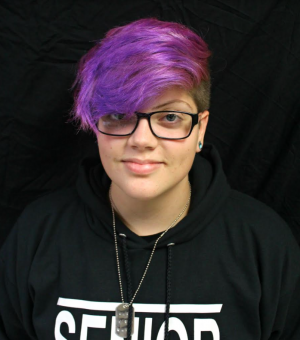 While she is comfortable with her sexuality, there are hard moments for Savannah DeGroot '17. Being lesbian and on the girls' swim team she feels like she has to be careful around the other girls. "I have to be more conscious of my actions, because I feel like I might give someone the wrong idea," she said.
These moments are not unheard of for those participating in sports. Another student athlete that wishes to remain anonymous has not yet come out in fear of her teammates reacting negatively. "My whole team doesn't know," she said. "We all change together. I wouldn't want anyone to be like 'I don't want to change with her, she's going to look at me.'" The student hopes that would not be the case, and she likes to think the coaches would stick up for her. For now, she does not plan to come out for sake of minimizing any drama.
Marcus Miller
Marcus Miller '15 struggled with his sexuality while attending Johnston. During his junior year of high school, Miller began going to a very conservative church. The church had conservative teachings on many social issues. Miller was new to the Christian faith, so he just accepted what he had been told – if someone is gay, it is not an identity to be celebrated, it is an admission of guilt. LGBTQ+ people were not to proudly identify as a member of a community. They were expected to describe themselves as "struggling with same-sex attraction."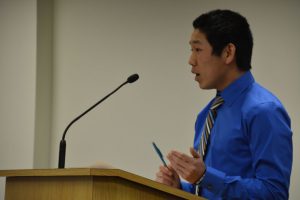 Wanting to stay true to his church's values, Miller accepted these views when he was in high school, even though he knew he was gay. "I genuinely believed that I needed to be single the rest of my life in order to live a life that was honoring to God," Miller said.
In Nov. 2014, he wrote a letter to the "Black & White," boldly proclaiming  his opposition to the LGBTQ+ community. "I want to take this time to apologize to anyone who may have been hurt by my words," Miller said regarding the letter. "The anti-gay theology that I was spewing out is incredibly damaging to the lives of LGBTQ+ people, especially youth."
Those conservative views stuck with Miller for part of his academic career at University of Iowa, and did not really go away until the end of his freshman year in college. He studied what the Bible had to say about homosexuality for six months and came to the conclusion that just as the Bible was misinterpreted when it came to slavery, it had been misinterpreted in topics of gender identity and sexuality.
Despite Miller's' experience with his former church, he still respects the church and those who attend it. Miller is still very religious, although he believes God has a more liberal view when it comes to social issues. "I want people to know that God's radical love extends to every individual, without condition," Miller said. "Everyone is welcome to Christ's table—a theology that suggests otherwise is out of sync with God's heart."
On multiple occasions, Miller has experienced discrimination within the Christian community. He was denied leadership positions in two different campus ministries at Iowa and was recently not allowed to volunteer at the Fellowship of Christian Athletes (FCA) lock-in as an alumni. They claimed it was due to his view on LGBTQ+ topics differing from many participants, but many volunteers said they were never asked about their views on LGBTQ+ topics. Miller believes that if the views were truly that important, the FCA would have screened all volunteers to ensure that the volunteers' views aligned with the views of the FCA. This did not happen. "I am very concerned about this—not for me, but rather how FCA, and other ministries at the high school, would treat someone who identifies as LGBTQ+," Miller said.
Miller is concerned for the mental health of an LGBTQ+ youth if they experience discrimination. Wanting to spread the acceptance, love and charity of God, Miller founded Love Works, an organization for University of Iowa students of the Christian faith. The organization focuses on spreading acts of love through the community, while tearing down the walls that the Christian faith has built. Love Works encourages marginalized individuals, such as those in the LGBTQ+ community, to come and spread the word of Jesus through volunteer services. Miller is hopeful that discrimination of LGBTQ+ individuals in school, church and every day life will end. "As someone who feels like I have a platform and voice—I will speak out against this, and do everything I can to fight for the rights and dignity of all," Miller said.
Bernardo Duarte
During his junior year, Bernardo Duarte '16 first started questioning his sexuality. "I was terrified of that idea so I shut it off completely," Duarte said. "I would tell myself everyday that I'm not gay to the point where I would believe it."
After one year, Duarte stopped hiding the truth from himself and accepted that he was gay.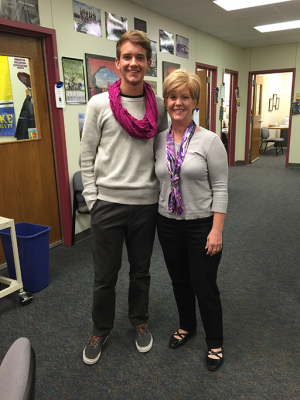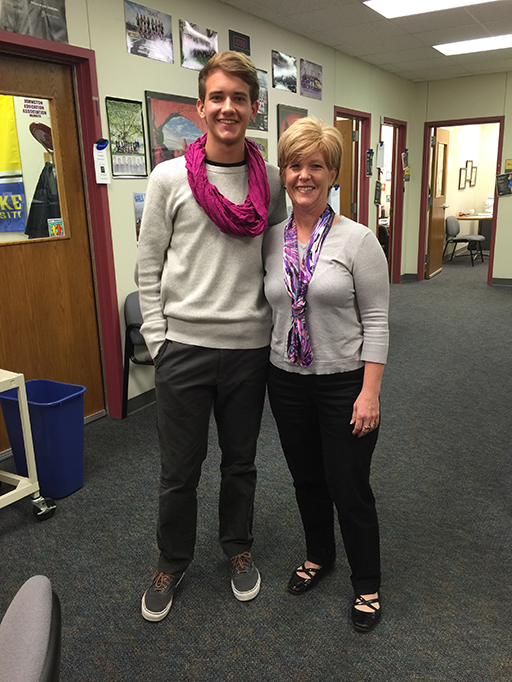 Initially, Duarte only told a single friend, since the topic still made him uncomfortable. "I didn't even like to talk or think about it," he said.
It took until the end of summer for Duarte to come out to his parents, who were very accepting. It was not long until he told the person he was going to be rooming with during his upcoming year in college. "I was scared he was going to react negatively to it and not want to room with me anymore," Duarte said. His roommate was not bothered by Duarte's sexuality.
Over time, Duarte has become more comfortable with the idea of being open about his sexuality. His close friends know, and he will tell people if it comes up in conversation. "The one thing I didn't want to do was post about it on social media," Duarte said. "A lot of people have a first impression of you from what they see on social media. I wouldn't want them to think differently."
After receiving input from his friends, Duarte made the decision to post it on social media Feb. 5. "It was not just so I could come out, it was because I was hoping it would in turn help other students in Johnston who are struggling with a similar issue," Duarte said. Despite his initial reluctance to come out on social media, Duarte felt that his tweet was worth it after several people replied with their support and stories.
However, Duarte has yet to tell his extended family from his home country: Brazil. "I have no idea how they would react to it," Duarte said. "I don't see them often enough to feel like I need their approval. My parents and my sister support me and that's all the approval I've ever needed."
Not being out in high school was frustrating for Duarte in many ways. "It was so difficult to be myself without it being obvious that I'm gay, even though a few people still assumed so based on stereotypes," he said.
Duarte also feels that Johnston has a strong stigma against the LGBTQ+ community, making it difficult for people to be open about their sexuality. "I was afraid of being judged and criticized even more than people already are judged at JHS," Duarte said.
Ever since he moved to college, he has been able to be a lot more open with himself and his friends. "I don't have to hide who I really am from the people around me," Duarte said. "I have a lot more self-love, self-respect, and I am a lot more confident as well."
Andrew Crowley
Despite being transgender , Andrew Crowley, '16 did not know what it meant until he was 15. Growing up, he never heard about transgender individuals. "I was confused about the difference between sexuality and gender identity so I thought how I was feeling had something to do with my sexuality instead of my gender," Crowley said. It took a year for Crowley to fully realize he was transgender. Crowley initially only came out to his family, and did let all of his school friends know until he was 17.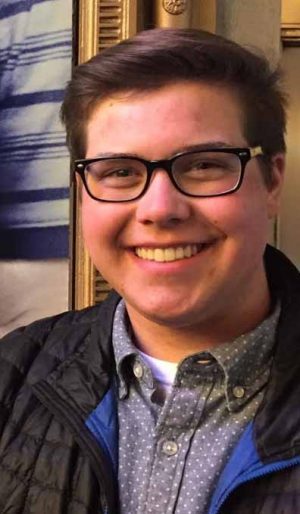 When Crowley's senior year = started, he was completely out. Although the school was understanding, they did not provide adequate accommodation for either Crowley or other transgender students, especially when it came to restrooms and locker rooms. Many other issues stemmed from general public's lack of education when it came to gender identity. "Many people do not know what it really means to be transgender, or how that part of a person's identity affects them or should be addressed," Crowley said.
High school was a difficult time for Crowley, and having to struggle with his gender identity only made it all the more stressful. However, Crowley does believe the struggle was worth the payoff. "I have been a much happier since I came out to everyone and was able to transition." Crowley said.