Prom Attire
It is that time of year when people begin to look for prom dresses. Although prom season is a busy time, it is the most exciting time at JHS. Prom is the one day a year where you get to look your best and show off your unique style. It is mostly localized to juniors and seniors so students find it extra special when it is their time to go. People around JHS have found diverse dresses with an abundance of colors, styles, and patterns all from different shops. 
Dress shops can be found all across the metro, allowing for a wide range of dress choices. "I got mine right when Glam opened, because last year I got mine two days before prom and I didn't want to recreate that," Ariel Blackford '22 said. Many other students go the same route, "I went to Glam to get my dress, I looked at some online but ended up getting mine in person," said Taylor Adams '23.
 Some students decide to shop online, "I got my dress from Windsor," Estefany Figueroa '23 said, "I prefer shopping in person but for this dress I bought it online." Others found that shopping online allows for a more unique and different style, Waverly Zhao '23 said, "It's easier to shop online if you want a different dress from others."  
With prom being only once a year, people strive to stick out by having a unique style. Having a limited number of prom dress stores, it can be difficult to assure that you won't see a few matching dresses. "Actually I found someone that has the same dress as me, I love her so I don't care, but I don't think it matters that much because we all shop at the same stores," Figueroa said. Blackford had a different experience. "Last year when I was buying one they wouldn't let me buy it because someone else had bought the same dress but in a different color." While it is nice to be different and show off your style, it can get difficult having so many students in the school. "You kind of want to stand out, but as long as you think you look good and feel good that's all that matters." said Zhao.                                                                                                                                                                                                        
Coming from a guy's perspective, there is a lot less stress when it comes to attire. "Most guys I know go with a black suit or tux for prom. It's kind of an unwritten rule that guys are supposed to keep things simple," said Ethan Holter '22. Fabian Avalos '24, who is going to prom for the first time this year, follows the same simplicity rule: "I put some thought into what I'm wearing but mostly that thought is to usually match whoever you're going with."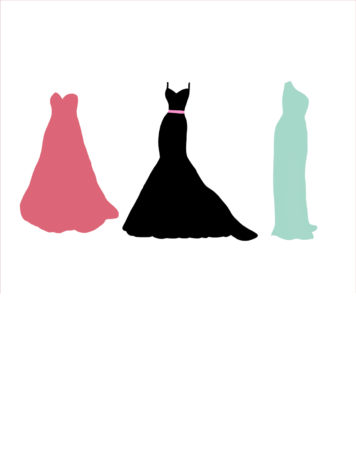 Guys also have their own struggles when it comes to picking out their outfits for prom, "The most difficult thing about deciding what to wear was choosing between a bow tie or a regular tie," Holter said. At the end of the day, it doesn't really matter what you are wearing. Avalos said, "I'm most excited for being at the dance and the people I'm going with." While it is fun to dress up for the night, when you look back you think of the incredible memories you made, not your outfit.