Pumpkin Spice Cookies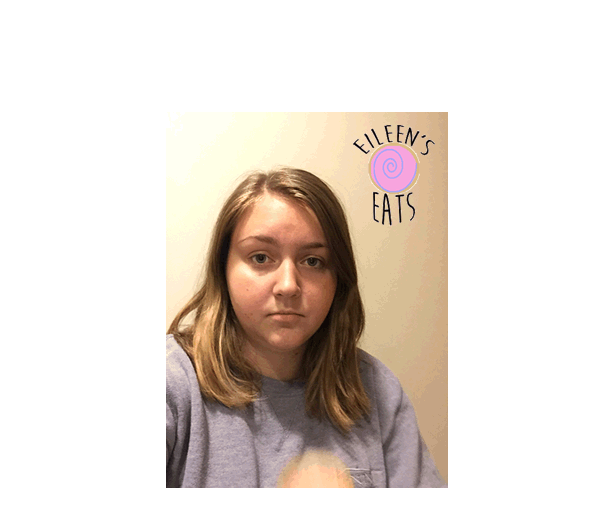 This recipe is for all you basic people out there. Pumpkin spice cookies with a spiced glaze.
Ingredients
1 cup of soft butter (2 sticks)
1 cup granulated sugar
1 teaspoon baking powder
1 teaspoon baking soda
1/2 teaspoon salt
1 teaspoon cinnamon
1/2 teaspoon ground nutmeg
1 egg
1 teaspoon vanilla
1 15-ounce can of pumpkin
2 cups of all-purpose flour
Glaze
1 cup powdered sugar
1 tablespoons milk
1/2 tablespoons half & half or heavy whipping cream
1/4 teaspoon cinnamon
1/8 teaspoon ground nutmeg
Before you do anything preheat your oven to 350 degrees.
While it is heating, beat the butter in an electric mixer with a paddle attachment till it is light and completely smooth (like my dance moves). Then add the sugar and beat until it mixed evenly.
Next add the baking powder, baking soda, salt, cinnamon and nutmeg.
Once that is all evenly distributed into the butter and sugar mixture and the egg and the vanilla. You will then add the can of pumpkin. If you are an overachiever (which I am not) you could add 15 ounces of "real" pumpkin guts. After it is mixed it should look very runny. You will then add the flour and mix until the batter is smooth.
The batter will not look like normal cookie batters, instead it will be very sticky and not as dry.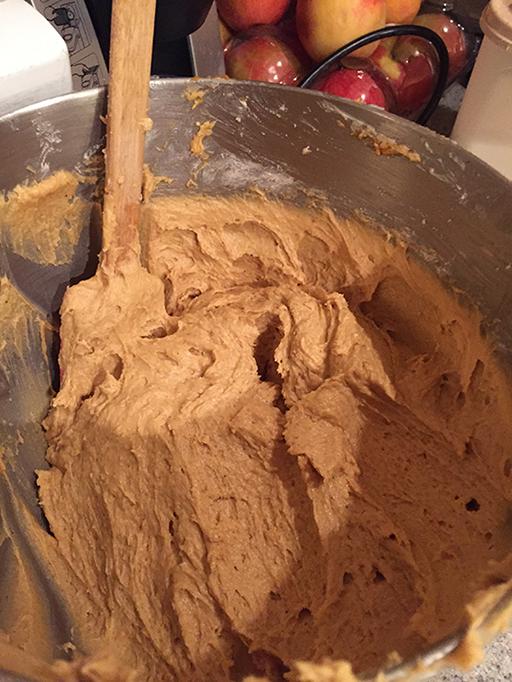 Then you will line your cookie sheets with parchment paper. If you do not have parchment paper you can use wax paper but you will need one of them. Because of the texture of the batter, if you just put it on a cookie sheet it will be hard to get it off the sheet so either of the papers will be your best friend (besides me) with this recipe.
You will then drop the cookies onto the sheet by the tablespoon leaving about two to three inches in between so there is room for the cookies to rise.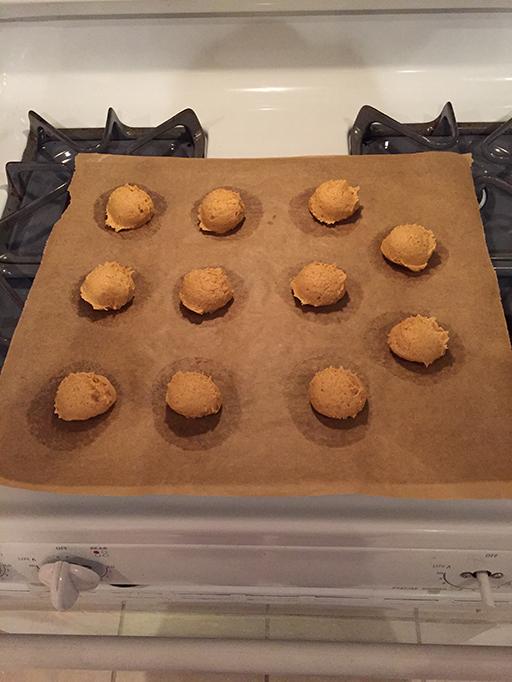 Now you will bake them for 10 to 12 minutes on the middle rack in the oven or until the edges are golden brown.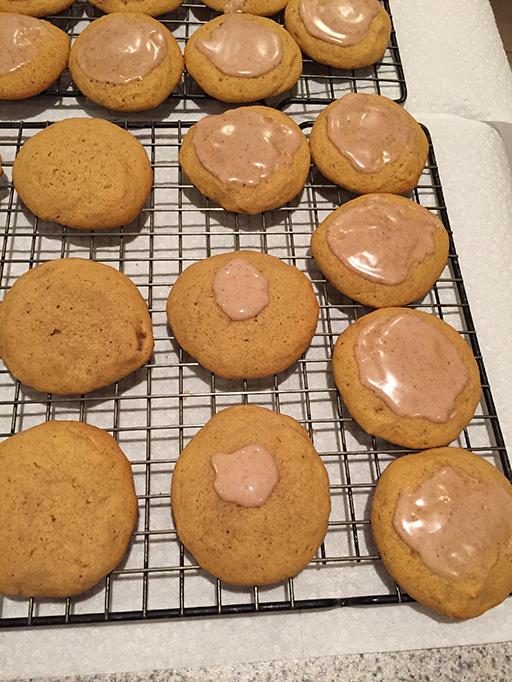 While they bake set up your wire racks on top of paper towels.
Once you remove the cookies from the oven move the cookies to the wire rack immediately. Then start your next batch of cookies meanwhile start the glaze as the batch cooks.
You will add the powdered sugar, milk and the cream. The cream is used to thicken it up so it is not necessary, you could just do all milk instead. Mix with a whisk in a small bowl and then add the cinnamon and nutmeg. You can add more or less it is up to the flavoring you want. 
Then you will take a spoon and put about a dime size of glaze on top of the cookies and spread it around in a circular motion to cover the cookies in a thin layer of glaze.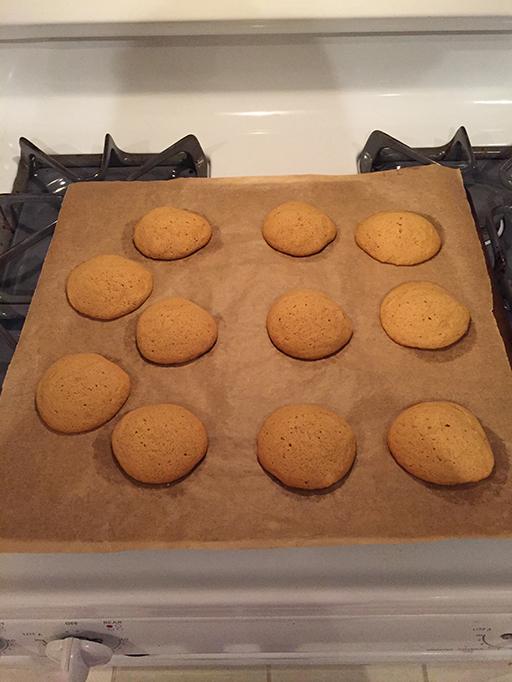 Keep repeating between placing/baking the cookies and glazing the cookies, until you are out of batter and all the cookies are glazed. Then enjoy!
These cookies are very light and airy and the glaze is very sweet and smooth. Overall they do not have that strong of a pumpkin taste so if you are not into pumpkin (which if you are not you should go get checked by a doctor because something is wrong with you) you will most likely still enjoy the cookie.