Quarantine Binge
Seeing how the past five months have gone I have not been busy at all. While also dealing with the constant back and forth of different emotions going in and out of my brain because of the good and bad things that happened outside of being locked in my house. Quite literally, there was nothing to do until June. So with time on my hands I finally had time to binge albums, films, and TV series that I could not binge because of my busy high school life.
Euphoria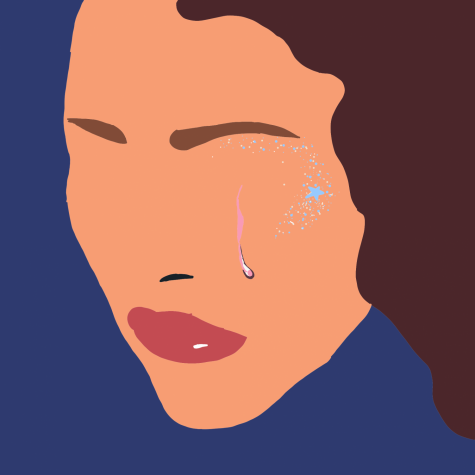 Being the most recent thing I had watched,"Euphoria" is the show that is on my mind. "Euphoria" had been stuck in the highlight of most peoples television watch history. "Euphoria" had to be one of the most unique shows I have seen in the longest time. The show takes place in a fictional suburb in the year 2019. The show's protagonist is mainly Rue(played by Zendaya) as she is finally leaving rehab after she overdosed. Exploring her life into a fresh new high school year, she meets Jules (played by Hunter Schafer), an open trans woman moving to suburb after her father had divorced her mother. After the two cross paths their relationship starts to blossom as they face the rising issues going on at their high school. The show focuses on many difficult topics that are handled with flying colors as they are some of the greatest moments of the show. Especially in Episode Seven when Rue deals with a depressive episode, putting teen depression in the limelight with Rue's character narrating the episode with how she feels when dealing with depressive episodes like this. Another fair thing to state that the show is very unique from its cinematography, editing, and makeup design. The editing and cinematography is outstanding and unique in this series. With different camera angles and perspective on the characters it is edited in one of the most unique ways. While also adding in unorthodox lighting techniques, the show is visually one of the best I have seen. Overall, "Euphoria" is one of the most unique shows I have seen in a long time.
Rating: 9 Glitter Tears out of 10
The Invisible Man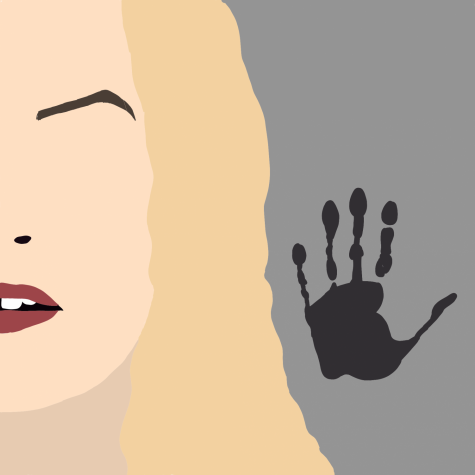 Written and Directed by Leigh Whannel, "The Invisible Man" is 2019 modern recreation of the classic universal horror film. The film starts as our protagonist Cecilia Kass (played by Elizabeth Moss) is escaping her abusive relationship with her husband billionaire Adrian (played by Oliver Jackson-Cohen). Shortly after she establishes a new life without her husband, Cecilia finds that Adrian has died and she is given all of his assets. After his death, Cecilia starts to witness strange occurrences targeted at her family or her. One of the standout things is the plot and the intricate spider-web that is made by the characters. Whannel's writing adds shocking twists and turns throughout the film that add to the story as a whole. The entire plot of the story focuses on most of the characters making sure that you hope nothing bad happens to the ones you are meant to love. Another thing that adds to the film is the excellent performance by Elizabeth Moss. Moss's portrayal of Cecilia is perfect, With her acting simply emphasizing the writing of this film. The film's sound and visual design is another standout because of how the filmmakers can take a simple frame, and turn it into an anxiety inducing moment with slow zooms and pans in complete silence. Overall, The Invisible Man was an excellent watch for horror fans because of its outstanding writing, characters, acting, sound and visual editing. 
Rating 9.5 Paint Handprints out of 10
Chromatica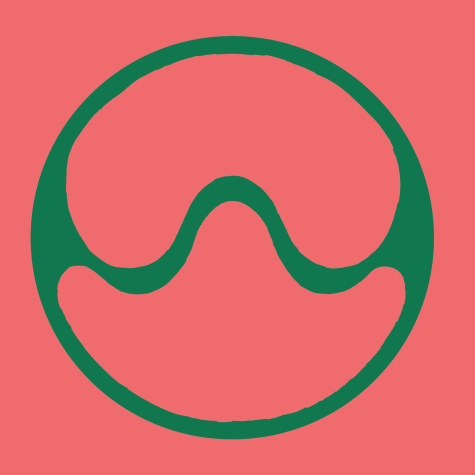 After its two hit singles "Rain On Me" and "Stupid Love," Lady Gaga released her highly anticipated sixth studio album, Chromatica. Gaga's album is the most unique I have heard of her music. This album was on a constant replay throughout quarantine. With its unique album structure, amazing lyrics, and music styles, This album is one to play for a very long time. The album is structured in three different parts, with each of them starting with their own unique instrumental introductions that seamlessly transition into the first song. The album's lyrics for its many songs all stem from issues Gaga has suffered herself. Most notably for one of my favorite songs in the album called "1000 Doves". The song is one of the most emotionally charged in the entire album as the song talks about Gaga's long history of mental illness. She originally wrote this song as a cry for help. With the lyrics saying "I've been hurting, stuck inside a cage, So hot my heart's been in a rage, If you love me, then just set me free, And if you don't, then baby leave."' Lyrically this speaks volumes for all of us who may suffer from anxiety or depression. One of my other favorite songs is Replay, with its gorgeous lyrics and song structure, it can be a song that will stick for a long time. With the lyrics strongly relating to Gaga's struggle with Post Traumatic Stress Disorder, Gaga sings "It's a game I play, and I hate to say, You're the worst thing and the best thing that's happened to me, I don't know what to do, you don't know what to say, The scars on my mind are on replay, r-replay The monster inside you is torturing me." The album combines many of music styles while also adding its own flare to make the songs extremely different from one another. While Babylon can sound like a gorgeous boppy pop song with elements similar to Madonna's 1990 hit Vogue. With its strong lyrics, sound, and album structure, Lady Gaga's Chromatica is an album that will not soon be forgotten.
Rating 10 Pink Hearts out of 10
Turn off The Light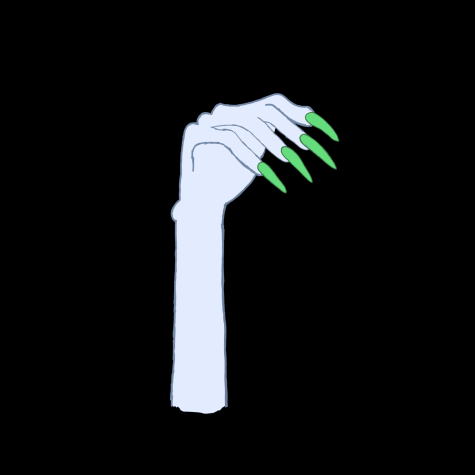 Turn off the Light is the second studio album by Kim Petras. Petras released this album in two parts, by releasing Vol 1 as an EP on October 1st 2018. Then releasing the full album as Turn off The Light on October 1st 2019. She released this as a halloween themed album, with the song names having specific words or phrases that go along with the time. This album is amazing to listen to with headphones in the dark or to listen on blast in your car. The album's main strengths are its unique sounds, unique lyrics, seamless track transitions, and awesome theme. This album brings immaculate halloween vibes with a theme cleverly developed by Petras herself. Songs like o m e n, Massacre, Bloody Valentine, and There Will Be Blood capture this vibe perfectly. There Will Be Blood being the one that comes to mind first. The song begins by having a seamless transition from the previous track Purgatory, leading into the album's first vocal appearance by Petras. And it's a great entrance with her entering at a complete silence then singing the lyric "There Will Be Blood," similar to a musical serial killer. That however is the theme of the song with Petras singing in the chorus "Don't let me in, I'ma ruin your life, I'm straight psychotic." These lyrics urge the listener to be afraid of her openly saying that she's a psycho killer. Another strong track in the album lineup is Wrong Turn. Wrong turn's lyrics prey on horror movie tropes when someone takes a wrong turn into their death. Referencing movies like Psycho where the protagonist Marion Crane pulls into the Bates Motel. With lyrics stating "You took the wrong turn, Took the wrong turn at the wrong time, You met the wrong one, Met the wrong one on the wrong night." These lyrics stating what we already know are similar to the saying that goes like "wrong place, wrong time." Turn off the Light by Kim Petras brings a very new and unique halloween themed album perfect for fall. With a great theme, unique and smart lyrics, stunning sounds, and seamless transitions. This album can be an album that will help bring the spooky season to life this halloween season. 
Rating 8 Skeleton Hands out of 10
The New Mutants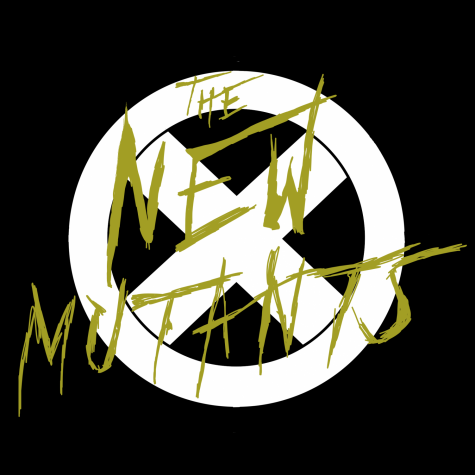 The New Mutants is a new horror superhero film from the minds of 20th Century Fox in association with Marvel. The film has had a long history of delays originally stemming from its original release in April of 2018. The film was then delayed with reshoots in mind as Disney was beginning a merger with 20th Century Fox. After the merger had taken place, the release date was then pushed to an April 3rd 2020 release date. It then was once again delayed to August 28th 2020 due to the spread of COVID-19. This film was a spinoff in the X-men universe released to be the last film in the series, after it's horribly received poor adoption of the Dark Phoenix storyline. But was this film actually good? The New Mutants blends different themes of teenage high school films and horror elements while also being a part of the aforementioned X-men universe. This film is very enjoyable to watch for its great cast of characters, intriguing story and eye catching special effects. The film does a very good job of making you feel for the characters as they all have suffered different tragedies due to their discovery of new superhuman abilities, while also having a looming presence of Dr. Reyes (played Alice Braga). The story begins with so many unknowns through the perspective of our main character Dani (played by Blu Hunt) after she had just been injured and unconscious due to an attack by an omnipotent force. She suddenly wakes up in the middle of the hospital with the only person to wake her being Dr. Reyes. As she slowly becomes adept to the situation around her Dani begins to meet other patients in the hospital due for rehabilitation. After she slowly gets familiar with her peers, the mystery of why they all are there begins to unravel. The most enjoyable characters had to be Rahne Sinclair (played by Maisie Williams) and Illyana Rasputin (played by Anya Taylor-Joy). Both of which also had the best acting in the entire film with Rahne portraying the best forms of panic and fear, while Taylor-Joy plays the rebellious and spunky russian Illyana. The best parts of the film however are some of its amazing special effects. Whether animating the transformation of Illyana's magic ability and the animation of a giant spirit bear with red glowing eyes, these eye popping visuals look like they popped right out of a comic book page. One thing that does bring the film down is some of its other weak characters. Sam Guthrie (played by Charlie Heaton) is one of the characters that brings the film down. Heaton's character has a southern accent that has a constant theme of flipping in and out of itself, immediately taking me out of some of the fantasy. In the end, The New Mutants is a new superhero movie that at moments can be repetitive with some characters that dull down the film, but all around it is enjoyable for its fun characters, special effects and its horror elements. This film definitely has the making to be a cult favorite in the future 
Rating 7.5 Tiny Dragons out of 10