Student challenge falls short of goal
Catchy pop music booms over the loudspeaker as hundreds of students sing and dance along. As the song "Bang Bang" by Jessie J starts, juniors Greta Hammond and Anne Wallace immediately stop what they are doing and start belting out the lyrics to the song. While this may seem like a dance party or another social event, this actually happened during the student challenge night for Meals From the Heartland. "We had to play pump up music," senior Zach Walker said. "This kind of music gets people to package (meals) faster but at the same time have fun."
Walker, a member of the Meals From the Heartland student leadership board, believes that it is important for students to be involved in not only Meals From the Heartland, but other community service activities. "It just gives you a totally different perspective," Walker said. "Johnston is a really sheltered community in the way that we don't see a lot of the tough experiences that some people have to deal with on a daily basis. Meals From the Heartland is a great organization that opens you up to so many opportunities and experiences that you don't really get in our community."
According to mealsfromtheheartland.org, Meals From the Heartland is a Des Moines based organization, composed of volunteers who package meals for delivery to starving people around the world. Since the start, Meals from the Heartland has packaged and distributed over 40 million meals and hopes to package 10 million meals by the end of 2014.
Dave Bradley, the executive director for Meals From the Heartland, believes that packaging meals for hungry people around the world is vital. "It is important to serve both locally and internationally because the need is so great," Bradley said. "Originally we only distributed our meals internationally, but the hunger need inside the United States has grown rapidly since 2008."
Over 900 students from high schools around the metro area gathered at Community Choice Credit Union Convention Center on Aug. 27 downtown to package meals as part of the Du-Pont Pioneer student challenge. Over 375,000 meals were packaged during the student challenge night. "Du-Pont Pioneer provides about $50,000 for the event, but that doesn't even cover the food that's being packaged in one night," Walker said. "There's a lot of extra fundraising to do, so the student leadership board's goal each year is to raise between $5,000 and $10,000."
The goal for the number of meals packaged on the student shallenge night was 470,000 meals, which is almost 100,000 more meals than were actually packaged. One way to meet meal packaging goals in the future is to get the word out. "One of the best ways you can help out and make the biggest difference is just talking about it and knowing that the need is so great," Walker said. "Retweeting and doing all of that is key because it gets the name out and gets people to understand that world hunger is such a big deal."
Junior Brett Kerr, who is also a member of the student leadership board, also believes the number of volunteers can be increased by getting more students involved. "Getting more sports teams to do [Meals From the Heartland] would help because if a whole volleyball team volunteers then a lot of people come," Kerr said. "We should go ask coaches to get teams involved."
Even though the goal for Meals from the Heartland was not reached on student challenge night, volunteers still made positive impact on global hunger. "It's always nice to feel like you are actually helping and making a difference," Wallace said. "It's nice to know that in just two hours we helped tons of people that are starving."
About the Contributor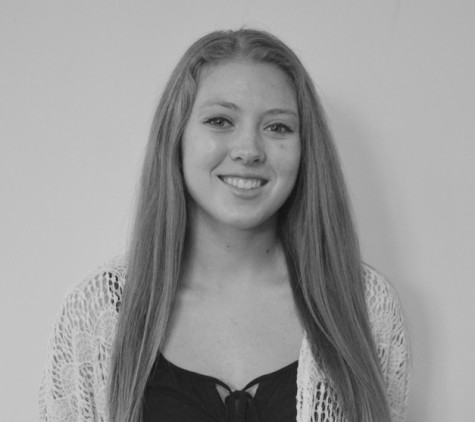 Meredith Campidilli, News Editor
Meredith is a senior and the News editor for the Black & White. She is involved in student council, mock trial, cross country, and track. Meredith...