Students named National Merit Semifinalist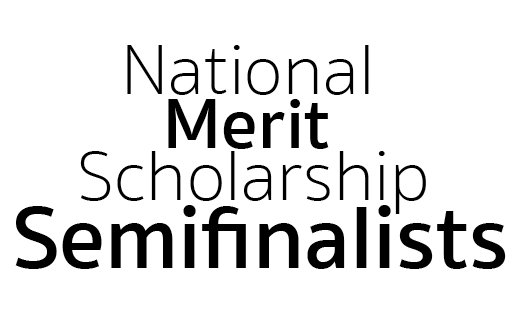 Three students have been named semifinalist of the National Merit Scholarship.  Seniors Caroline Quinn, Caroline Aldrich and Brett Kerr were among approximately 16,000 semifinalist chosen from across the country.
In order to become eligible to win a National Merit Scholarship, students must start by taking the PSAT test during their sophomore year. If students score highly and place in the top one percent of the state they are commended, therefore eligible to become semifinalist. Quinn, Aldrich and Kerr learned they had advanced to be semifinalist early Sept.
"We talked to one of the ladies at ISU and she said it is basically a full ride," Quinn said, "I was really excited for the possibility of a scholarship."
Quinn, Aldrich and Kerr were three of the ten students that were originally commended for the scholarship program. "I didn't really think I would (become a semifinalist)," Kerr said, "I was really surprised."
After becoming semifinalist, the students must fill out applications, take the SAT, and get teacher recommendations. The students compete for one of the 2,500 scholarship that will be handed out to the 15,000 finalist.
"I didn't expect to make it that far and be only one of three that made it," Aldrich said, "I was really happy that I managed to make it this far in the competition,"