The Color Purple 2016 Revival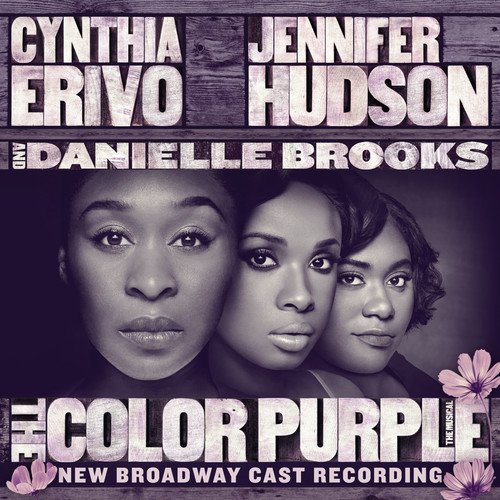 Originally a book with a well deserved Pulitzer Prize, The Color Purple had started its novelty when it was written as a book in 1982 by Alice Walker. The year after it was published, The Color Purple won the 1983 National Book Award for Fiction Pulitzer Prize. It them went on to be adapted into a movie with Oprah Winfrey and Whoopi Goldberg playing the lead roles with Steven Spielberg at the helm for directing. Later in the year of 2005, it was adapted to the stage for a musical adaption being produced by Oprah Winfrey and Broadway Alumni Harvey Fierstein, Scott Sanders, and Quincy Jones.
The Color Purple was announced to have its official revival in January of 2015 with the original producers Winfrey and Sanders. Their show featured a cast full of stars Jennifer Hudson taking the position of Shug Avery for her debut on broadway, Danielle Brooks, known for her recurring role as Tasty in Netflix's "Orange in the New Black", to take over the role of Sofia. And Cynthia Erivo, a British actress famous for her role as Celie in the West End Production and returning to the character for the revival.
The Color Purple revival later went on to be one of the most successful revivals in the last few years. At the 2016 with two Tony Awards for Best Leading Actress in a Musical and best Revival. At the Grammys that same year, they took home the award for Best Musical Theater Album. That very soundtrack I find is as amazing as it heartbreaking at times.
The Color Purple revolves around Celie, a 14 yr old black girl, who has already given birth to two children but were sent to an orphanage by her parents because she was not ready to raise them. This is told by the song "Opening/Mysterious Ways" which features the amazing actors and actresses of the ensemble and swing. Celie was then thrown into a relationship with Mister. Mister was eyeing Nettie, Celie's sister but was later thrown out by their father and disappeared from Celie's life for a good portion of the story. Celie was forced to marry the abusive Mister because she was considered a tramp and a disappointment.  In his house, Mister was constantly abusive both mentally and physically to his wife. As the story progresses, we meet the people in the house that help Celie get through her time at the house. While there's Harpo, Sophia, and Squeak, the most important character is Shug Avery
Shug Avery is immensely talked about in the house and rumored but remains a mystery until she's introduced. Shug Avery was Mister's first wife but left because of the emotional distress he caused her. Celie and Shug begin to develop a bond as Shug stays at the house to protect Celie from Mister.
Cynthia Erivo's performance in the soundtrack is so outstanding and phenomenal. She dips every emotion into her character and her singing as if it is herself performing. One song that shows this is in "What About Love", sung by Jennifer Hudson and Cynthia Erivo. As well as "I'm Here", sung by Erivo. "What About Love" is a duet between Shug and Celie when Celie has lost her own way to express emotions and love but Shug tries to help her figure out love the most and how her love can push her through the awful experience. They both show absolute emotion as well as their amazing chemistry because of their suffering in a relationship with Mister. "I'm Here" is a solo slow building ballad that Celie sings because of how she has suffered and how she's grown above it. This song is an extremely important part of showing how Celie's character has grown. Because of her starting as a fragile girl who cannot and will not show her own emotions to a strong woman who can show her emotions freely and is not afraid to.
I believe that Grammy winning The Color Purple's 2016 Revival Original Cast Recording is one of the best cast recordings I have ever listened to and it would be able to hold up years from now. I highly recommend you listen to this.