Screwballs liven up soccer games
While you may be a fan of the Johnston soccer team, most likely you have not been to as many games as the Screwballs have.
The Screwballs compose of seniors Casey Briere, Ethan Moran, David Rice, and Connor Westlake.
They have been to every home soccer game and one game at Urbandale. "We cheer loud and proud," Briere said.
When the Screwballs attend soccer games they make "crazy European style" cheering sections and prefer to dress up nice. Crazy European style is cheering at a much louder tone, and chanting instead of clapping.
"In soccer in other countries they go really crazy (with their) chants," Westlake said. "We just decided to do it."
Briere and the others felt obligated to start the Screwballs. "I've been to a couple (games) over the years," Briere said. "But it seems that not many people go to them."
It was originally Rice's idea to go to every home soccer game, and Briere, Moran, and Westlake decided to go with him. They have cheered at every home game this season.
The Screwballs truly enjoy what they do. "Some guys on the team have told us how it really helps them play better when they hear us cheering for them," Westlake said. "That's exciting to hear."
About the Contributor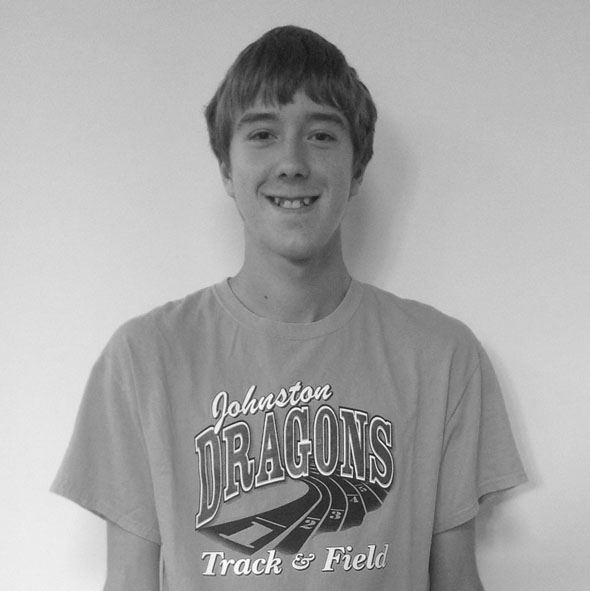 Myles Glandorf, Staff Writer
Myles is currently a junior. This is his second year as a staff writer. He prefers the online site to the print edition. Myles likes to run and is on the...