Tweet others the way you want to be tweeted
As it is the day before every potential snow day, my Twitter feed was filled with tweets to superintendent Dr. Corey Lunn or the district Twitter account about how they should cancel school. Normally, I wouldn't say anything, but for some reason, last Sunday we got a bit out of hand with the inappropriate comments. I am as guilty as anyone, if not more, and we really need to tone it down.
I think the main reason we don't censor ourselves as much as we should on Twitter is that we don't think anyone is reading the tweets. "I check [my Twitter] and our communications person checks the school account," Lunn said. If we think we are getting away with anything, we are absolutely not. In case you didn't notice, whenever there was an inappropriate tweet at Dr. Lunn, he replied with, "Just know I read these and listen to our students :)" or some variation of that.
Like I said earlier, I was as bad as anyone. I emailed Dr. Lunn and apologized as well as deleted my tweets. I have been known to get myself into trouble with social media, so I'm going to implement a new rule for myself. If I question whether I should post it or not, I'm not going to. To quote Jason Jauron at the senior meeting, "Twitter is going to get you fired."
When you're frustrated or angry, stay away from any social media site. "It's frustrating to read all of these," Lunn said. "I decided that my goal was to communicate with everyone, including our students." When we take advantage of this quick communication with our administrators, then we won't have as much student to administration conversations, which is definitely not what we want.
We need to be more responsible, and I'm speaking to myself as well. If we can't tell when to censor ourselves, then maybe we shouldn't have social media accounts. I know we all wanted a snow day, but administration is trying to make the best decision for all the students, so just leave them to it. "I just wish that more students realized how difficult these decisions are," Lunn said. "And remember who they are tweeting to."
About the Writer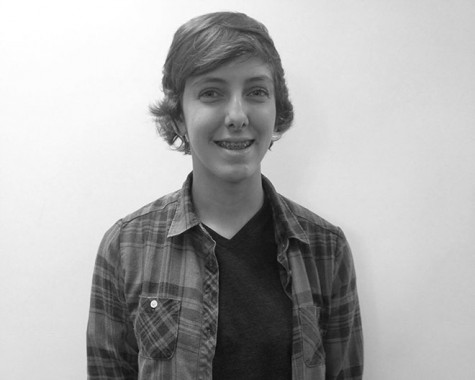 Natalie Larimer, Online Sub Editor
Natalie Larimer is a senior here at Johnston High. Her favorite past time is being critical of administration and generally causing problems. Natalie keeps...