Mishap regarding uniforms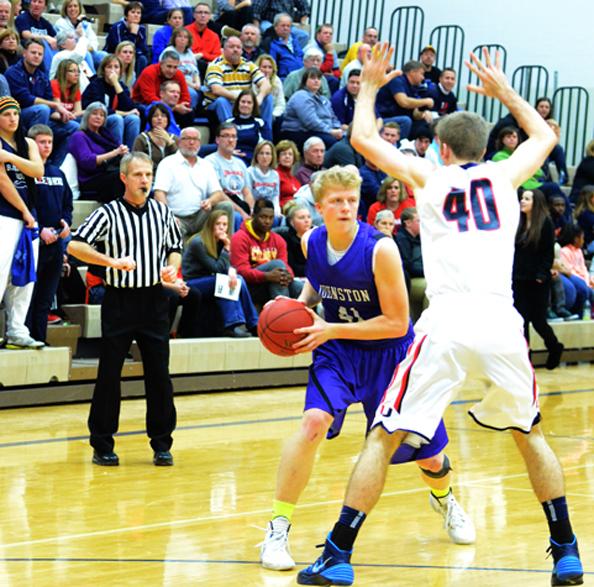 The boys' substate basketball tournament game was held at Johnston on March 4.
Playing the actual game itself can be difficult if both of the teams are wearing the same colors, which is what happened at the game.
The top team in the bracket is supposed to wear white and the bottom team is supposed to wear dark. Urbandale was the top ranked team in the game so they arrived in white. However the Hoover team made a mistake. "They were the bottom team so they should have worn dark," Athletic Director Gary Ross said. "But they came in white."
When both teams stepped onto the court the fact that they both had the same color uniforms became an issue. They had to get an official, a referee, and the coach to resolve it.
Ross offered it as an option that the Hoover team wear extra Johnston uniforms. "We had a set of black and a set of purple," Ross said. "A set of black would be a little less conspicuous than it would be with the purples."
The game was only delayed around 10 minutes while the players switched into the uniforms.
The Hoover team faced repercussions for their mishap. The National High School Federations rules that in the case of a uniform violation, two technical free throws would be shot by the other team and that team would get the ball.
Urbandale ultimately won the game 42-30 and advanced forward.
Ross had no trouble giving the Hoover team Johnston uniforms. "We just had to be flexible and provide them with our (uniforms) and we washed them up and put them away," Ross said. "Hoover was in the Johnston black on the Johnston court."