Unsteady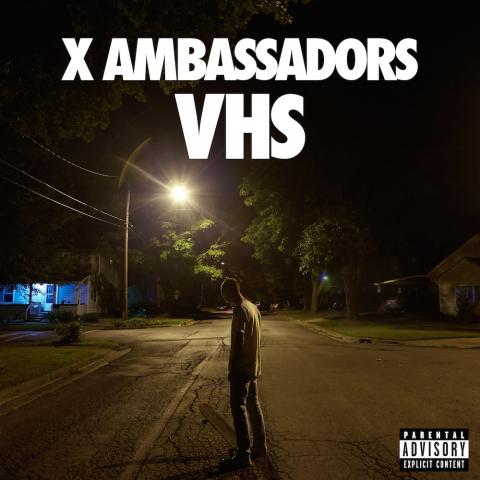 Four members, brothers Sam & Casey Harris , their childhood friend Noah Feldshuh and new found classmate of Sam, Adam Levin are what the alternative rock band X Ambassadors is consisted of.  Originally formed in Ithaca, New York in 2009 (1 year before they met Levin), they were first called Ambassadors, touring with artists such as LIGHTS. Their first major single "Unconsolable" was heard by the band Imagine Dragons one day, and Imagine Dragons urged Interscope Records to sign X Ambassadors quickly. From 2013 and 2014 they released two EPs "Love Songs Drug Songs" and "The Reason", with the help of Imagine Dragons Lead Singer, Dan Renyolds. "The Reason" was the first appearance of the popular song "Jungle". Then on June 30th, 2015, the album VHS was released with hit song "Renegades".
  Their newer album, VHS, has many great songs. One of my favorites has to be "Unsteady". "Unsteady" is a song about leaving what you have known, and being scared of what lies ahead. Being "unsteady" by meaning not able to be on your own yet.
"But if you love me, don't let go
If you love me, don't let go
Hold, hold on, hold onto me
'Cause I'm a little unsteady"
The song consists of a catchy chorus, light piano and a choral guitar track. The drums are used as a fill that leads into the main sound of the sound after the soft intro.  
    The X Ambassadors are very underrated at the moment in my opinion. For how widely their songs have been used in public they should be more well known instead of playing small venues like Wooly's. They are definitely a band to look out for in the future and I predict that their next album will be in the top charts as soon as it is released.