Varsity Boys' and Girls' place at Heartland classic
Ben Lunn, Staff Writer
September 21, 2015
The boys' and girls' cross country teams ran the Heartland Classic Sept. 19 at 10:30 a.m. The classic was hosted by Des Moines Roosevelt High School on the Iowa State Bill Bergen course. The varsity boys' team placed sixth overall out of 26 teams with junior Patrick Bose in fifth and senior Drew Hershey in seventh. The boys' JV team finished in ninth. Varsity girls' team placed second overall with sophomore Jessica Mckee in fourth and junior Emily Poss in tenth, the JV girls finishing in second as well. During the Heartland Classic the boys' and girls' JV and 9/10 grade teams were combined which resulted in excessive amounts of runners per race. The varsity boys' and girls' run next at Indianola on Thursday, Sept. 24.
About the Contributor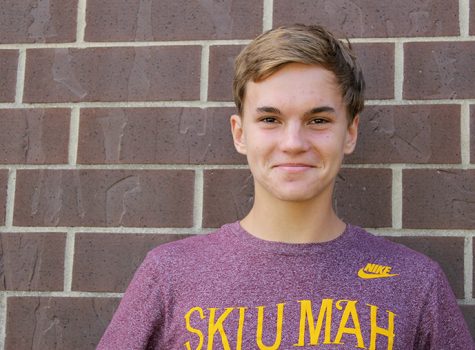 Ben Lunn, Staff Writer
He is, the most interesting man in the world. He doesn't always eat, but when he does he eats food. He's so weak he can lift 5000 pounds. He doesn't always...