Varsity boys' basketball plays its first substate game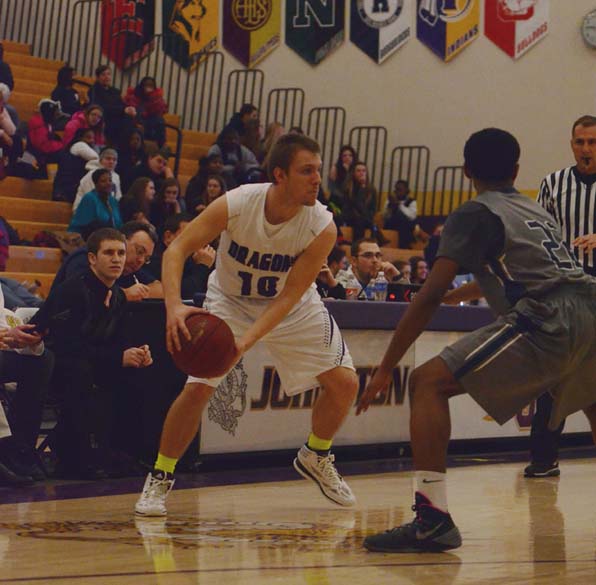 The varsity boys' basketball team will play their first substate game on Friday, Feb. 28. The boys received a bye for the first game, and were automatically advanced to play in the second round of substate. The team needs to win three games to be admitted into the state tournament, and one game has automatically been won.
Head coach Bobby Sandquist is excited for substate, but is also preparing for what Roosevelt will bring to the court.
"We are anxious to see how we stack up with our tournament opponents along with the fact that our seniors are wanting to finish their careers on a high note," Sandquist said.
Sandquist also has a plan of how he will be successful in the upcoming games.
"Our substate will be challenging and there will be no  'free passes' to the state tournament," Sandquist said. "Our mindset is to 'be who we are' and continue to build on the things that have contributed to our success this season. We have taken pride in being a strong defensive and rebounding team while unselfishly sharing the ball offensively. Mental and physical toughness are areas that we emphasize on a daily basis."
They will play Des Moines Roosevelt at home at 7:00 p.m.
If the Dragons win this game, they will move on to play  the winner of the game between Southeast Polk and Des Moines North on March 3 at 7:00 p.m.