Vote for Temporarily Online
On Nov 9, the school board discussed the possibility of moving to an online learning model as the amount of teachers and students testing positive and quarantining raises, and the district cannot adequately staff the buildings.
As of today Nov 10 the board voted to move to a temporary online learning model through Thanksgivings Break by applying for a two week wavier provided by the state. Stephen Hopper moved to pass the action item of moving online from Nov 16 until Nov 24 and was seconded by Jeanie Kerber.
Along with this decision extracurricular activities who have been meeting virtually can continue however any in person activities will not be able to occur. This affects the dance team being able to attend the state competition next week.
Nov 11 and 12 will be asynchronous learning meaning students will do the class work on their own time and independently. Starting Nov 13 the district will run on a synchronous online model where students will have scheduled zoom classes and will have to do the work through a normal school day.
As of now after Thanksgiving break the district will come back with a five day learning model.
About the Writer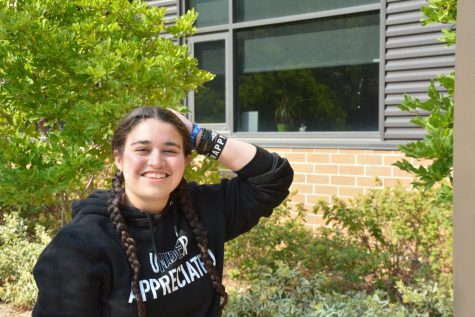 Marandah Mangra-Dutcher, Editor-in-Chief
Marandah Mangra-Dutcher is in her final year on the newspaper staff. She is in charge, and hoping everything will stay intact by the end of the year. Everything...