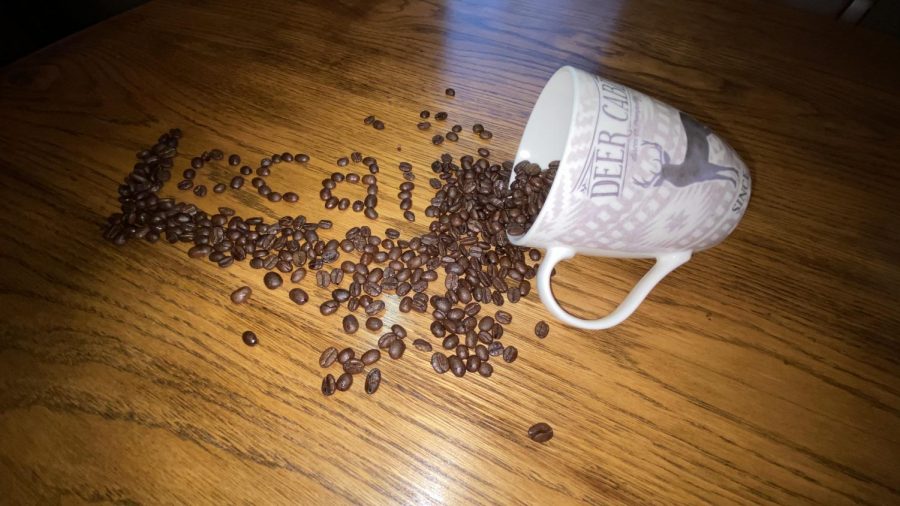 A Latte Love for Small Coffee Shops
November 25, 2019
For many people, liquid bean water is the best way to start the day. Some prefer a nice, warm cup of 'Joe' while others enjoy the cold sips of happiness that iced coffee and cold brew offer. Then there are also people that prefer the sugary nonsense that are frappuccinos. Three coffee shops will be rated on aesthetic, taste and overall experience. Price points and practicality will also be considered.
Freedom Blend Coffee
Freedom Blend Coffee (FBC) is located on Hickman and 24th. Their mission is to bring opportunities and employee training to youth in the surrounding community. Their coffee is in house roasted and blended. FBC is a great place to study and work, or even relax in quiet. Their calming atmosphere makes it perfect to get work done and have a little personal time while doing it. The coffee shop is in what used to be an old car wash, the space is gorgeous and very open. The overall aesthetic of this coffee shop is a cabin in the woods, with a huge stone wood burning fireplace, exposed wooden support beams along with wooden accent stumps, and support poles. It ties in the whole comfortable "home sweet home" feel. Although I do not personally like their coffee, they have many other drinks and food that are really good. The pricing is okay; it is not super expensive.  Freedom Blend has that nice sweet home feeling.
Zanzibar's Coffee Adventure
Zanzibar's Coffee Adventure is a coffee shop located on Ingersoll, just in view of downtown Des Moines. The fun hipster coffee shop is best for a get-together with friends or a conversation with a coworker or peer. Although small in size, Zanzibar's Coffee Adventure has many closely placed tables and chairs along with a bar style seating near the back. Their coffee beans come from many parts the world such as Kenya and Costa Rica. The staff is fun and easy to get along with, they are there to help and always happy to make your day. Zanzibar's has a indie hipster aesthetic, with local artist paintings on the walls as well as vintage wooden floors. Their coffee is one of the best in the metro and seems to exceed expectations. With fresh beans farmed by small farmers around the world and in house roast and grind they have many different blends of coffee so finding the best for you should be easy and fun! They also have many different teas and other drinks as well as food. Their drinks are very inexpensive and their cups and straws are all eco friendly. Although it is very far and out of the way the coffee is worth the drive. This coffee shop is not one you would go to before school to pick up a drink but rather an after school/work get together and chat. 
Grounds for Celebration
Grounds for Celebration is a local coffee shop chain with locations in Beaverdale and Windsor Heights. This small, welcoming coffee shop is great for people who want to drink their coffee in peace or with a friend. Each location has a fireplace and a few armchairs, along with other seating and tables. The staff is very friendly and willing to help. however the overall aesthetic of Grounds for Celebrations is dated, the atmosphere and decor appeals to older consumers more than young ones. Their small coffee bean farm in Panama, brings some of the best coffee flavors in the Des Moines Metro. This coffee shop is for those who like more bitter coffee and for those non-coffee drinkers they have other beverages such as tea and Italian sodas. The price point of this coffee shop is reasonable. It is not as expensive as beverages ranging in the three to seven dollar range. Despite many good aspects practicality is low on a scale of one to ten Their two locations are out of the way for most students, many people would not see it fit to drive to Windsor Heights or Beaverdale just for coffee or other beverages.