Animal Science presents habitat solutions for zoo
Pointing to a picture of a bird at the Des Moines Zoo, junior Maddie Gregurek eventually had the chance to hold two birds with her hand. " I really liked those birds and also being able to feed the alpacas," she said. These are some of the things Animal Science teacher Kyla Burns's class got to see and do on their field trip to the zoo.
Burns's class took the field trip in order to present to the zoo authorities the different enrichment devices created in the animal science class. An enrichment device is anything that entertains and engages the animal or helps make its life easier. Examples include boomer balls or colorful climbing cables for gorillas.
Each student was assigned to a group to create their enrichment device. The students had 3 days to create their device. Gregurek's group created a feeding mechanism that consisted of a cardboard box attached to a garden hook with food scattered throughout the box for wallabies. Junior Bridget Rudherford's group created a hanging bird cage. "It gives them something in their environment so they don't get bored," she said. Some other interesting enrichment devices that the students created were paper-mache' zebras for the lions, and an inventive plexi-glass twist tube feeder for giraffes to stick their tongues into to get food.
The students encountered challenges while creating their devices. "The biggest challenge the students had while creating their enrichment devices was cutting and sawing and had to use power tools to create their devices and many of them had never used one before," Burns said.
The class was taught the importance of enrichment devices in the lives of the animals they are meant for. "Enrichment device are an important part of learning about animal behavior and their natural behavior in captivity," Burns said.
During this field trip to the zoo, the students did not get to see their enrichment devices in action because the zoo has to set up and test them for a month. But they did see many other interesting sights including watching someone getting bit by a llama. The students also got to pet a giraffe. Rudherford's favorite part of the zoo was to see the animals in their environment and how they were treated. "Zoos are an important thing for people to experience because if you experience them and connect with the animals, you gain a deeper understanding and appreciation for the animals," Burns said.
About the Contributor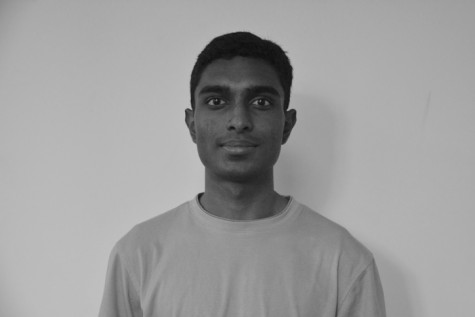 Rahul Kumar, Staff Writer
Rahul is a senior on the newspaper staff. Rahul also plays tennis on the JV team.