Anti
Mysterious hinting of a new album "Anti" earlier last year, Rihanna's eerie publicizing vibe surprisingly makes an appearance. Prolonged electronic beats paired with Rihanna's lower range vocals create the newer more laid back sound to the album as a whole. Surprisingly not one track resembles anything like her past hits such as "Diamonds", "Stay" and other overplayed radio songs. This being said, the new sound itself becomes monotonous, the steady beats causing impatience. The tracks leave one left with the feeling the tempo could have been taken up a notch, all sounding as though something was holding them back. Rihanna does produce some more entertaining collaborations with SZA and Drake, either one having the potential to be another one of her hits. Overall the album deserves a solid 3 out of 5 just due to lack of connection produced with in the music, all of it just kind of seems there with no motivation.
About the Contributor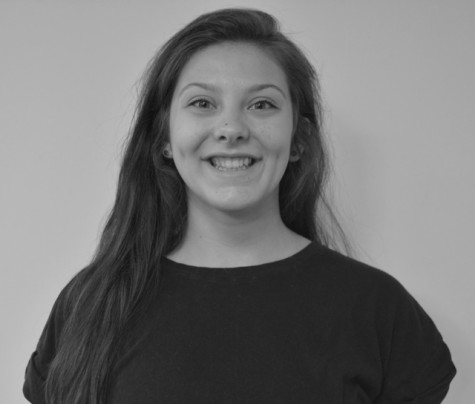 Kate Lichter, Online Editor-in-cheif
Spending most of her senior in the jlab this year, Kate Lichter takes on the title of Online Editor in chief. You can find her taking photos, listening...