"Beauty and the Beast": the tale as old as time is new again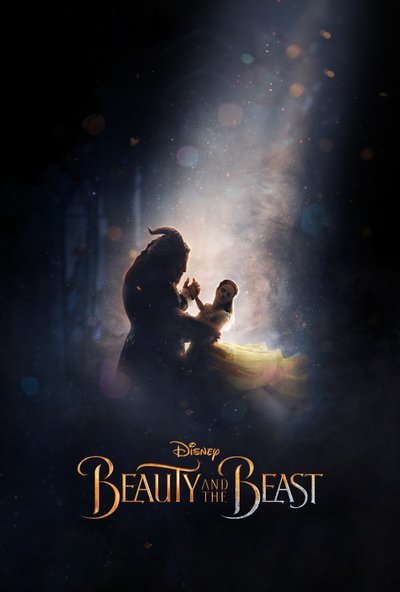 I was never going to completely hate the live-action remake of Disney's "Beauty and the Beast". The original 1991 animated film is my favorite Disney film and any form of its story was going to be entertaining. This remake certainly was entertaining, even if I didn't completely fall in love with it.
The story is pretty much the same as the original: Belle takes her father's place in the Beast's castle, not knowing that the creature is actually a prince under a curse, and only true love can break the spell.
Much of the entertainment comes from the film's visuals and production design, which are both top-notch. The costumes, sets, and CGI are amazing, very much adding to the dreamy feeling that the movie invokes. The special effects of both the living objects in the castle and of the Beast are extremely well-done, although they never quite leave the uncanny valley.
The cast is lovely as well. I was skeptical of Emma Watson as Belle at first, as I will forever associate her with her "Harry Potter" character Hermione Granger, but she pleasantly surprised me, making her Belle distinct from the animated version. She also sings, and although her English accent sometimes makes her songs sound odd, her voice is definitely not bad. Dan Stevens is, for the most part, hidden by CGI in his role as the Beast, but somehow he makes his performance work, and his distinctive blue eyes are able to bring forth sensitivity even in his animated form. Stevens and Watson also have pretty good chemistry, and due to the fact that this remake has a longer run-time than the animated film, their relationship is given room to breathe and genuinely develop.
The supporting cast around Watson and Stevens are also great. The objects that live in the Beast's castle are made up of a talented group of voices. Ewan McGregor, even with his obviously fake French accent, is funny and surprisingly dashing as candelabra Lumiere, with Ian McKellan making a wonderfully stuck-up foil as Cogsworth the clock. Emma Thompson is a pitch-perfect choice as Mrs. Potts, providing a warm and motherly presence. As Belle's gregarious suitor Gaston, Luke Evans (who was my favorite character Bard in the "Hobbit" movies) is a darker version of the character, but still finds room for fun campiness. Kevin Kline is a more competent and warmer version of Belle's father Maurice, while Josh Gad goes far beyond what I was expecting as Gaston's right hand man LeFou.
The music is great too. Keeping some of the songs from the original film as well as two or three new ones, including the excellent "Evermore", sung by Stevens, the soundtrack is just as well-done and beautiful as the animated film. The cast members (including multiple Tony award winner Audra McDonald as Belle's wardrobe) all have good voices and use them to full effect.
Even with all these things going for it, "Beauty and the Beast" is not a perfect movie. Although the sets and costumes are beautiful, they are obviously just costumes and sets, making it hard to believe in the story and giving off the impression of just actors playing dress up. As well, the movie adds lots of backstory and filler elements that weren't in the original film, that while helpful and sometimes interesting, cause the movie to slow down and grind to a halt, and the movie ends up going for over two hours while the animated film was a mere hour and a half. Some moments come off as extremely cheesy, like an important moment in the ending, taking away from the emotions I should have been feeling.
Even though I didn't completely fall head over heels for this film like the people I saw it with, I still found it to be an enjoyable, well-crafted homage to the movie that inspired it, along with new additions and twists. If you are a fan of the original animated movie, you will certainly enjoy this new take on the tale as old as time.
---
Final Verdict: 8 out of 10
Rated PG for some action violence, peril and frightening images.
Director: Bill Condon
Cast: Emma Watson, Dan Stevens, Luke Evans, Kevin Kline, Josh Gad, Ewan McGregor, Ian McKellan, Emma Thompson, Audra McDonald, Stanley Tucci, Gugu Mbatha-Raw, Hattie Morahan, Nathan Mack.
About the Contributor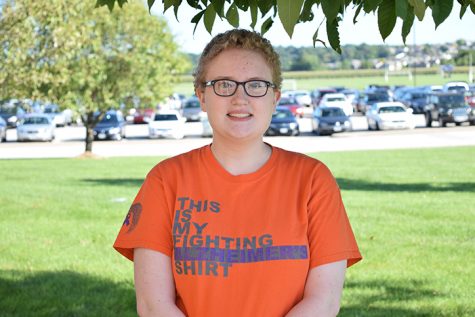 Erin Bockenstedt, Staff Writer
Erin is a senior and a staff member on the Black & White. She likes to watch movies and her favorite is Guardians of the Galaxy. Her favorite TV...