Colors have feelings too
For sophomore Hailey Abbey, her name is a bright pink color that she only learned to like last year. Abbey possess a way of thinking called synesthesia, that relates senses to colors and feelings. When a synesthete thinks about objects, their opinion can be persuaded by the color of the object or the numbers on it, such as Abbey with her name. When a synesthete uses certain senses, they see color they associate with emotion.
It us unclear how common synesthesia is, due to "the nature" of synesthesia. According to a Boston University study, one in every 100,00 people to one in every 5,000 people have it. It is hard to scientifically test if a person has synesthesia, most cases are self reported. The number of people who have synesthesia is increasing, but we do not know if that is because people are becoming more aware of what it is and reporting it, or if there are actually more cases.
Abbey relates words, people, sounds, letters and concepts all with particular colors. "Sometimes I don't like things because of their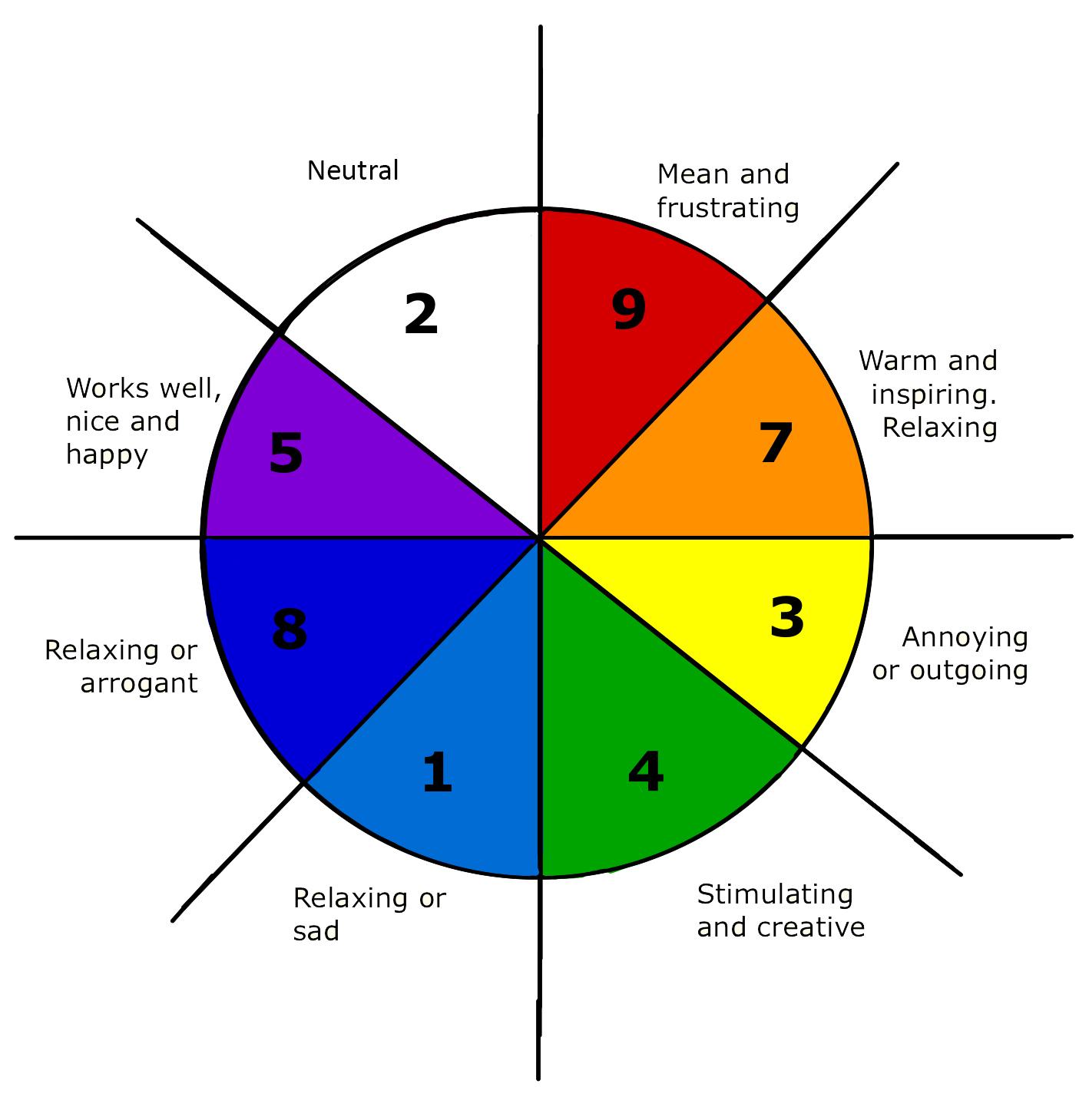 color," Abbey said. "The letter 'U' has always been my least favorite letter because the sound of the letter, and the letter itself is just the ugliest mud brown ever."
Synesthesia is not the same for everyone who has it. Letters and words have various family groups and different colors in sophomore Madison Gregurek's case. "I've never really associated colors with emotions," Gregurek said. "I've always associated colors with numbers and stuff like that. Overall, colors for me are just like what they are for everyone else."
It can take one years to realize they do not think like other people when it comes to numbers and colors, simply because no one has told them otherwise. They believe everyone thinks the same way they do when they see colors. For Abbey and Gregurek, it took them until fifth grade.
Synesthesia might be unusual, but it is not a disorder. For any person who is a synesthete, the separate sensory parts of their brains are more interconnected, helping each other out more than a person who does not have synesthesia. 
Every person with synesthesia is unique, using their separate senses in different ways. Some people see colors more when they hear and see, where another person would see colors when they eat or smell. Particular colors and numbers could give off different emotions to one synesthete than to another. It all just depends on how a person with synesthesia is wired. 
"People with synesthesia are able to take different parts of the brain and communicate more readily than others," psychology teacher Jesse Dowell said. "The only other advantages to being a synesthete, would be more capabilities with creativity." 
Dowell continued to explain how emotions are experienced more deeply and readily than not for a synesthete. "People with synesthesia experience sensations more deeply and readily," he said. "If you are able to pull up these memories more readily, it could work to an advantage."
Psychologists still don't know much about synesthesia, majority is still a mystery for the most part.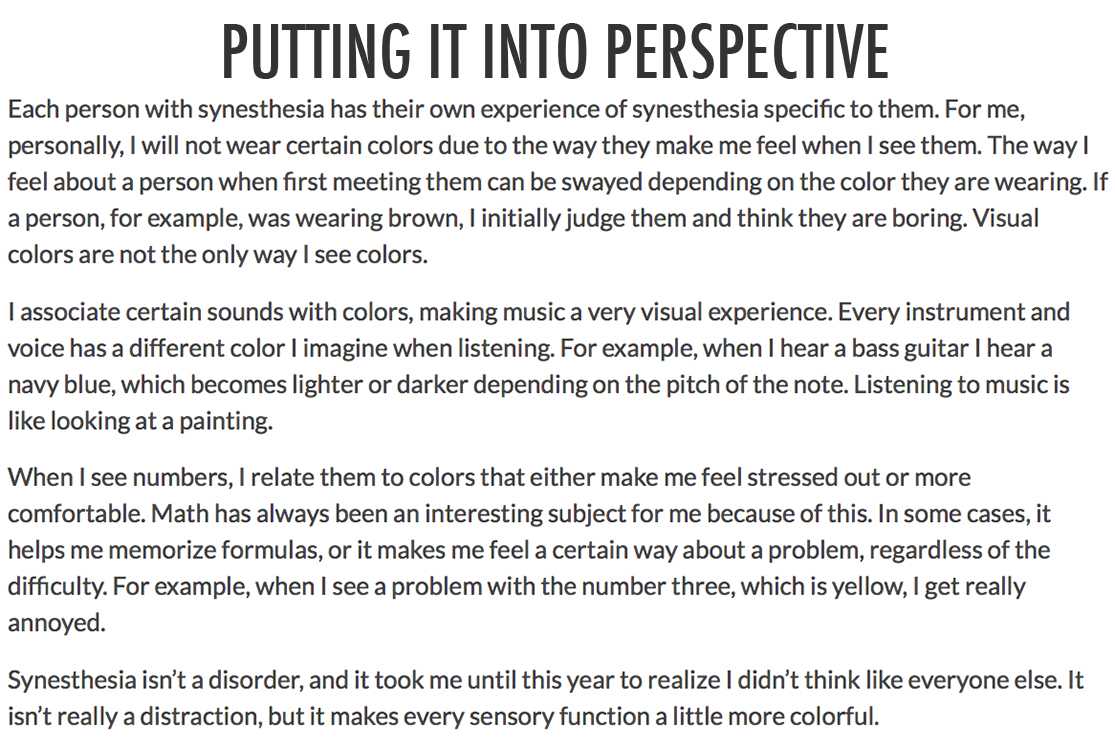 About the Contributor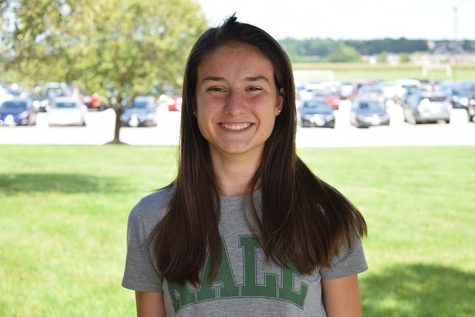 Emily Poss, Staff Writer
Emily is a senior who enjoys design and drawing. Emily runs but she doesn't really know why. Emily also enjoys black coffee, jazz, and quiet nights with...