Dragons fall to Iowa City West in championship game
The boys' varsity soccer team ended their season with a loss to Iowa City West in the state championship game Tuesday June 10. The final score was 1-0 after I.C West player Jack Olson scored off of a strike at the top of the box in the 57th minute of the game. Iowa City is now the first three-time defending champion in 3-A.
Many shots were made as the team tried to get on the board, but every chance fell short, including sophomore Elvir Ibisevic's free kick and senior Pete Lashier's shots from inside the box. Ibisevic was yellow carded with nine minutes remaining in the second half when he challenged a header as Iowa City West goalkeeper Zach Serovy had just captured the ball. Ibisevic sat out the last few minutes of the game.
Johnston was undefeated during the season, and the team was hoping to top it off with a state title. "I had a lot of emotions and thoughts running through my mind (when the game ended)," junior Tristan Coaldrake said. "The main was how sorry I was for the seniors. We came so close and we lost it. I felt like I should have done more for them."
Coaldrake said that the team will make an appearance next year at the tournament. "I also was thinking about how I would never let this happen again," he said. "At the point in time, I set the standard in my own mind for my play next year and the team's play next year. It's not about the results, it's about our performance."
About the Contributor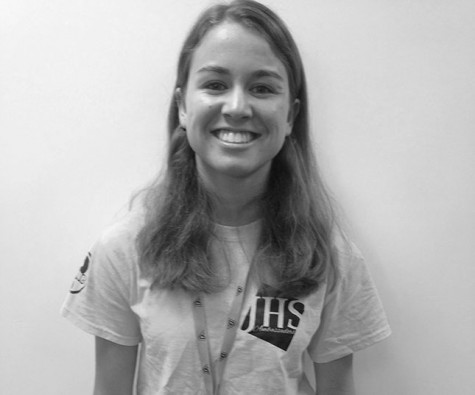 Anne Rogers, Editor-in-chief
Anne Rogers is a senior who has been on the newspaper staff since freshman year. Her other activities include running on the cross country and track team,...