Sophomore collects pop tabs, donates money
Find the collection bucket by the lunchroom
Just as a pop can is recycled, pop can tabs can be recycled too, and schools in the district are participating in the pop tab drive. That has not always been the case though. Four years ago Jack Marren, a sophomore, spoke to Julie Walk, a Summit's physical education teacher, about how he would like to start up the drive. He wanted to donate the proceeds to Ronald McDonald House. "The next day I got a bucket out and started collecting them," Marren said.
Ronald McDonald House is a nonprofit organization. The organization provides housing or the cost of housing to families with a sick child. There are 357 worldwide and one in Des Moines.
Marren's family has not stayed at a Ronald McDonald House. "We have looked into the Ronald McDonald House different times while Jack was in the hospital," Jack's mom, Joelyn Marren said. "While there has not been an occasion where it worked for us, we know many other families that have stayed with them." Because of this, Jack decided to collect pop tabs and donate proceeds to the one in Des Moines. "We thought it was a great idea as we were really glad to have a way to give to a charity," Joelyn said.
One pound of aluminum is worth 60 cents. It takes 1,267 pop tabs to make one pound. Last year he  collected just over 285,000 tabs, or about $250. 
"He saved all these pop tabs, and when he brought it to Ronald McDonald house downtown the governor was there too, and he got a picture with the governor," Walk said.
To keep students motivated Walk would go on the announcements in the morning and along with the usual sports announcement students would hear about donating pop tabs. Walk came up with fun phrases to inspire kids to bring the tabs in. "Save 10 tabs in two weeks" is one of the thing Walk would say.
When Jack graduated from Summit and went the the middle school he was in Karma York's eighth grade math class. Marren wanted to continue collecting the pop tabs.
Now Jack is still collecting tabs in the high school. There is a bucket outside the lunch room for the tabs.
About the Contributor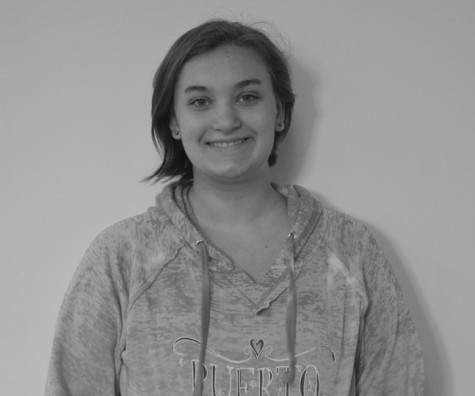 Dani Hindman, Staff Writer
Dani Hindman is a sophomore and staff writer this year. She's creative, opinionated, and VERY loud, but all these traits just make her even more fun to...