Graduation celebrations
After eight years of middle and high school, the seniors will return to the elementary school to reunite with the beginning of their education at Johnston. Senior receptions are new to the district, they started a few years ago at Lawson Elementary. The principal, Trisha Lenarz-Garmoe, thought it would be a good for the current students of Lawson to see graduates who went to Lawson. She then shared this idea with other principals who decided to follow in Lawson's wake. The seniors upon arrival are brought into an assembly where are acknowledged. Next they proceed through hallways lined with the students clapping them along. Finally they end up at a cookie reception, where some schools plan to show a video from their fifth grade celebration seven years ago. They also plan to ask the graduates of their plans for the future and favorite memories of their elementary days. This is the first year where they plan to do this at all the other elementary schools as well as Beaver Creek.
About the Contributor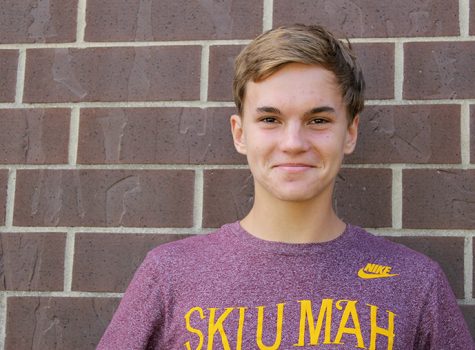 Ben Lunn, Staff Writer
He is, the most interesting man in the world. He doesn't always eat, but when he does he eats food. He's so weak he can lift 5000 pounds. He doesn't always...