High achieving junior becomes high school drop out
Junior Xiao Liu started off her school year like her other peers, prepping for the beginning of her college search. With 13 schools to consider, she never imagined having to making a decision so early. Liu is the last person that she thought would drop out of high school but here she is, a high school dropout, so she can start college in the fall.
Originally while researching on the University of Southern California's website, it wasn't even high on her list. But as she scrolled, she stumbled on an opportunity to start college a year early. USC's Resident Honors Program isn't something you see advertised on their website.
Without knowing much Liu decided to take a chance and apply. The decision wasn't even expected as she didn't foresee getting in. "I honestly didn't think I was going to get in, so I did the common app and the supplementary application, and I just didn't think about it for several months," she said.
Months later, after putting the application out of mind, on a typical March day, was an acceptance package sitting on her porch. It granted her early admission and welcomed her to to University of Southern California's class of 2020. "I was completely blown away, I never expected it and I was really surprised," she said. "But it just meant that I really had to consider my options. I had to think about whether I wanted to miss out on other colleges and miss out on senior year but USC was the only one that fit my criteria. After I got accepted I went back and spent the night and that just kind made the decision for me to go there."
This was a difficult decision to make as Liu didn't have any plans set in place in the event that she did accept. She wasn't on the early track to graduate. Luckily for her the program does not require these select freshman to have a high school GED.
USC's program is unlike any other and there a very few colleges that offer programs similar. It requires applicants to be socially and academically ahead of their peers. On average, the students that are accepted have GPA's of 4.3 and ACT scores of 32. These students are those that maintain a rigorous course schedule and are still involved in other activities at school and in their communities.
While studying at USC, Liu plans to major in law history and culture and political science to follow her passion. She is unsure of whether she will ever obtain her GED or diploma but there one thing she is sure of. "California has a really cool vibe to it and it's definitely going to be a different experience," Liu said. "I'm ready for it."
About the Contributor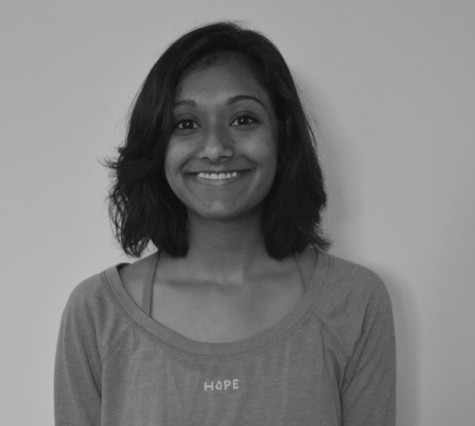 Michelle Kumar, Staff Writer
Michelle is senior this year. She enjoys pizza and long nights reading Harry Potter. Feel free to send her pictures of your dog.